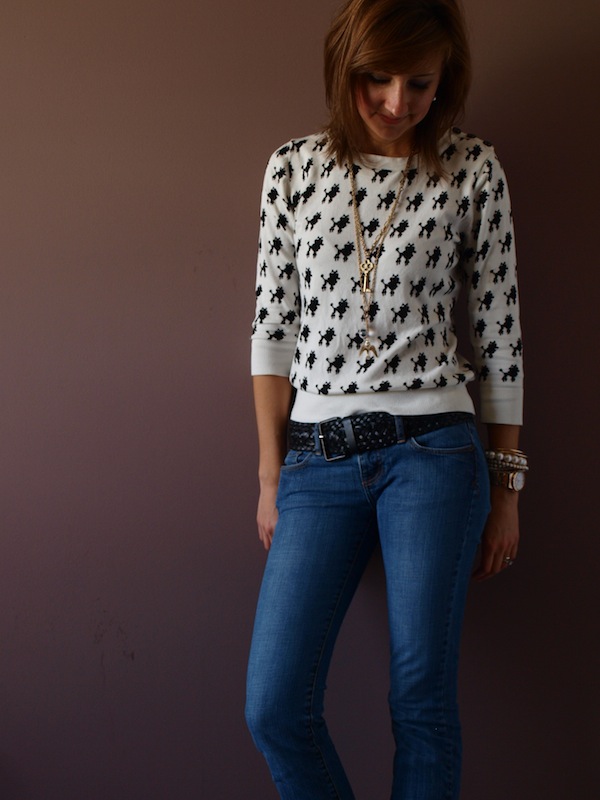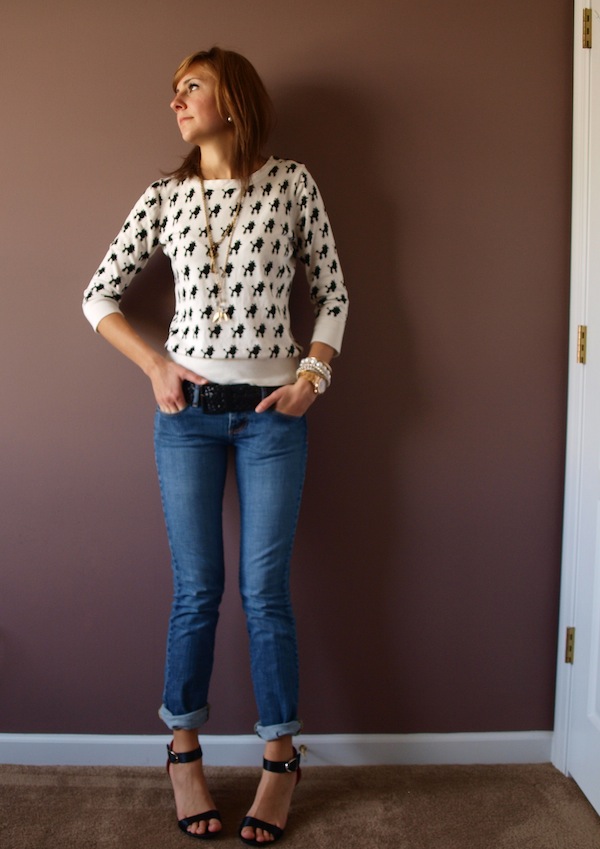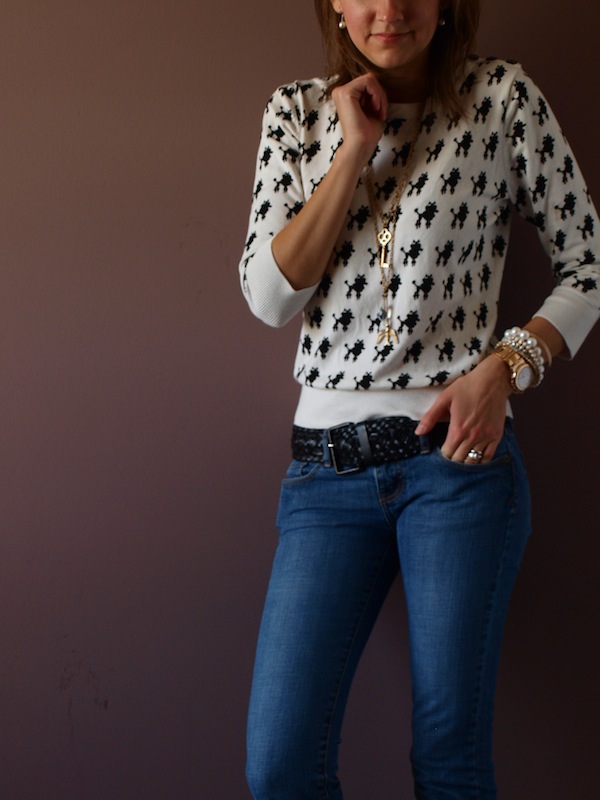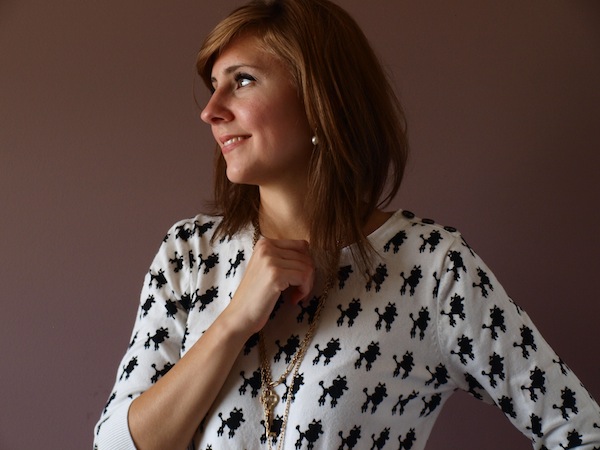 Forever 21 Sweater, necklace, earrings and bracelets, The Limited Jeans (similar), Shoes c/o Just Fabulous, Banana Republic Key Necklace (similar), Michael Kors Watch
Aren't these poodles so cute! This was another purchase that was coaxed by my friend Tracy. My doggie Bella has some black poodle in her so I felt like I had to have it. Is that stupid? Don't answer that. She's like my first baby. The other day I actually got kind of sad for the day when I do have real kids and can't give her as much attention. But I can't help it! She's a living thing with a personality. It's weird that she's really just an object (not a person) but how attached to her I am. Don't worry, I still value people more.
Happy Weekend! Have you entered the Luxe Lotto yet? It ends Sunday night!