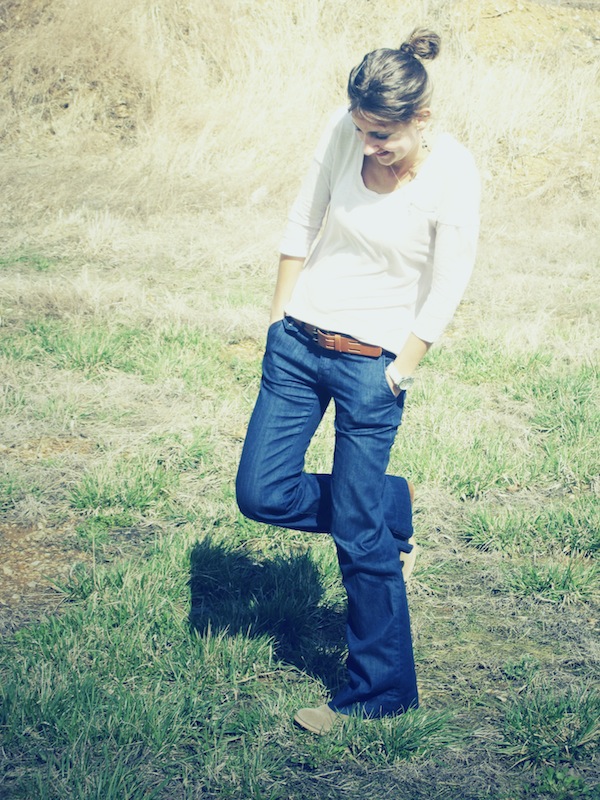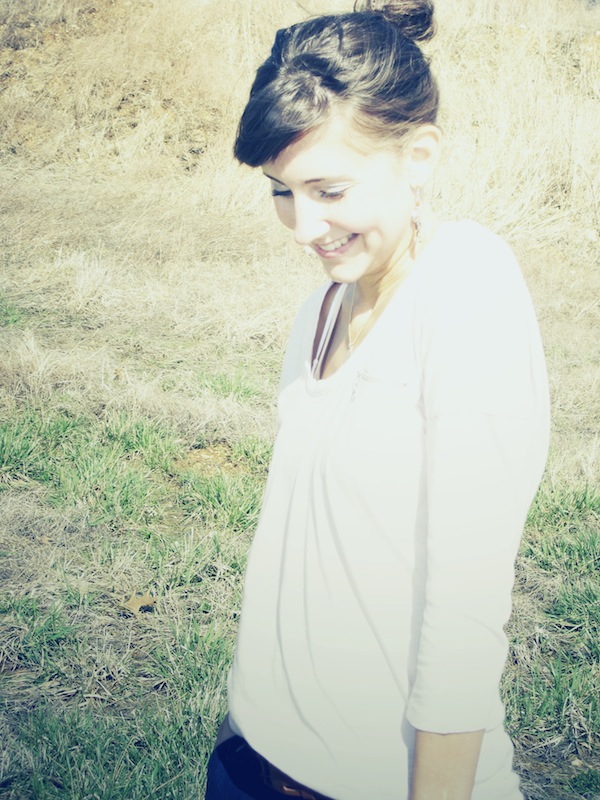 Hello friends. I have been holding onto these pictures for about a week and a half. I don't know why. I guess I didn't like my hair.

(This is me fishing for compliments.) But today there's been a whole lot of playing and not a lot of working, so this is what you get.
It's so beautiful out today. We went for a bike ride and just sat on the deck and talked. Oh, and looked at our new iPad 2! That's right, we got it in the mail and it's awesome. I'm excited to play around with it more and really get to know it. Do you have one?
OK, off to play some more. Hope you're having as beautiful a day as I am. See you tomorrow!
PS: I told you I was gonna wear this outfit!
PPS: It's my niece Anna's 7th birthday! Happy Birthday Anna! I love you!!!!