Everything is 50% off at the JCrew Factory Store today and tomorrow! Great time to stock up!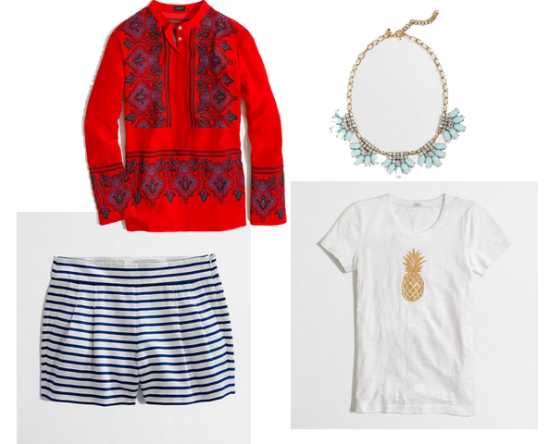 Red Top, Necklace, Shorts, Pineapple T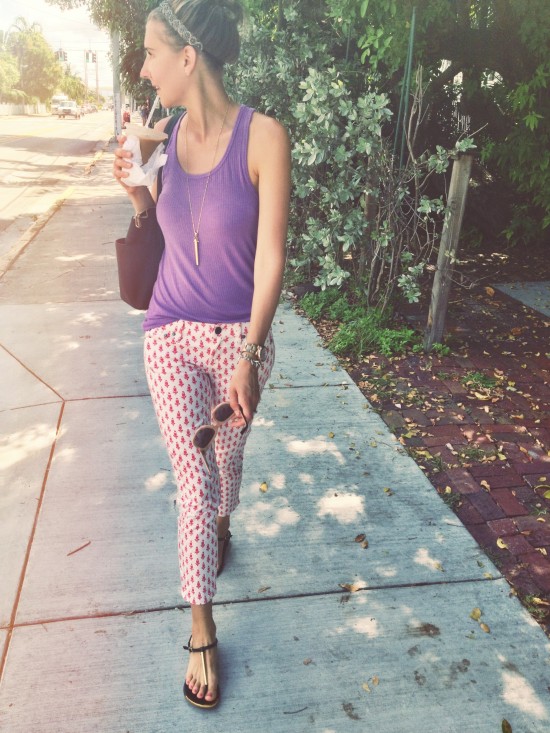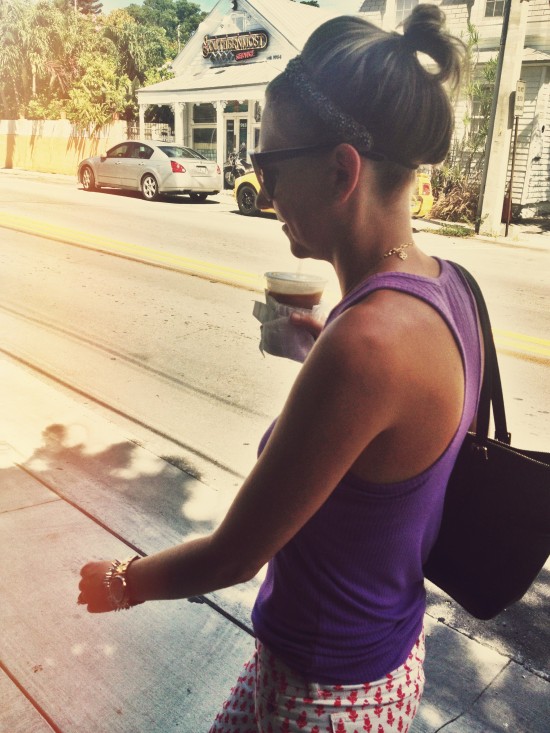 Gap tank (similar), JCrew pants, Michael Kors bag, Stella and Dot bracelet & necklace, Target Sandals
Last week I had a 40% off coupon and a $10 reward at Gap. So, naturally, it was all burning a hole in my pocket. Thankfully, Bob knows me well and took me shopping. And I picked out this dress. I'm pretty in love with it for a couple of reasons. 1: It's pink. 2: It's a maxi. 3: I can dress it up or down. Fabulous.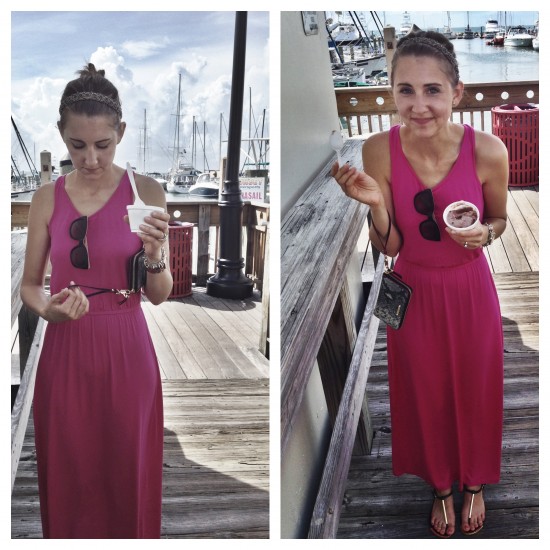 Dress & Sunnies (similar) – Gap, Clutch & Bracelet - Stella & Dot, Sandals - Target