Are you guys on Pintrest? Well, I am, and a while ago I posted this outfit with the caption, "I'm in love."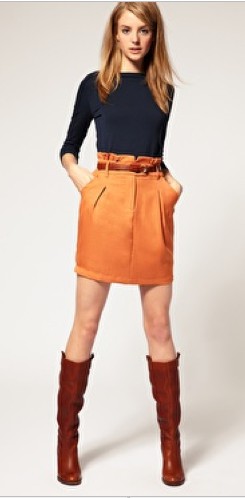 I've been on a quest to find an orange skirt ever since. Well last night my sister and I found this: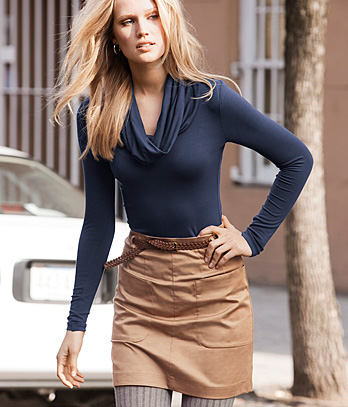 And it comes in orange. And it's only $25. They didn't have my size otherwise I'd be wearing that beast right now. I'm now on the quest to visit all the H&Ms in the area until I find it! I'm falling in love all over again.