Something overtook me last week, and I bought this hat: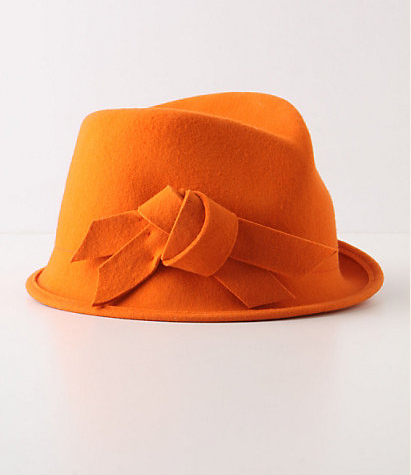 I am not exactly sure what I'm going to do with it yet, but I am going to force myself to wear it. I just decided that it's not something that I should wear to make a statement in front of people who don't really know me. It's something I need to be deliberate in how I wear it. Like a fun day of outdoor shopping with my friends. Or at least that's how I'll start…
I think I put pressure on myself to buy things that will go with everything. But once I read an interview with Blair and she said she doesn't buy anything that's practical. (Not that she doesn't actually have anything that's practical. I think she just means she buys things because she likes them and not becausey they'll "go with everything.")  That made me realize that having those special items are what really make you look unique and turn something boring into something great!
So, ready or not, here I come with my orange hat!