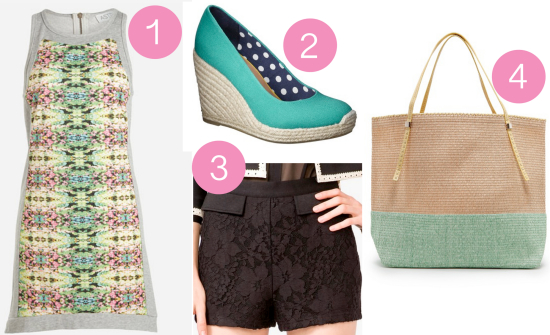 1: I tried this dress on and LOVED it! Would be great as a swimsuit cover-up, out to lunch with the girls, or a stroll around your local gardens.
2: I've had my eye on these espadrilles for a while. Just trying to decide which color!
3: Lace Shorts! I already told you I want a pair. Still trying to decide on black or white. Suggestions?
4: A straw tote. Gorgeous.
This is my Spring Shopping list. What's on yours?