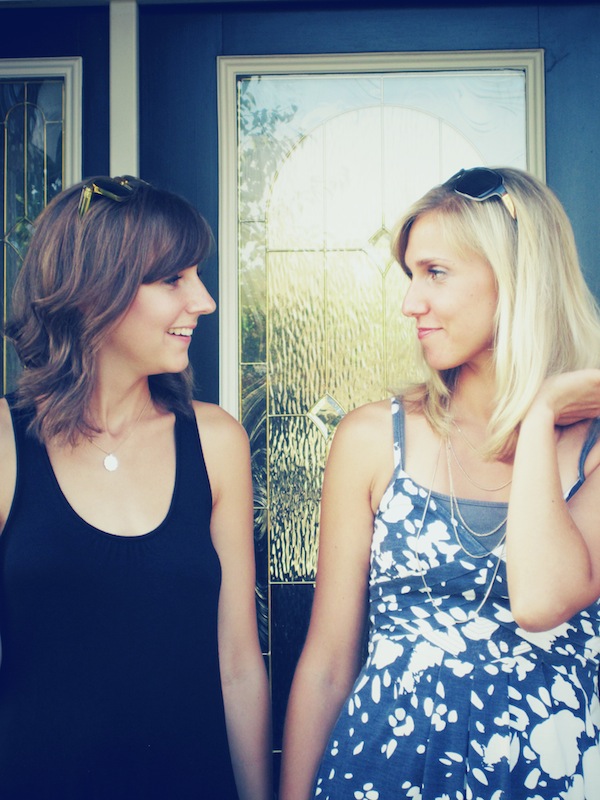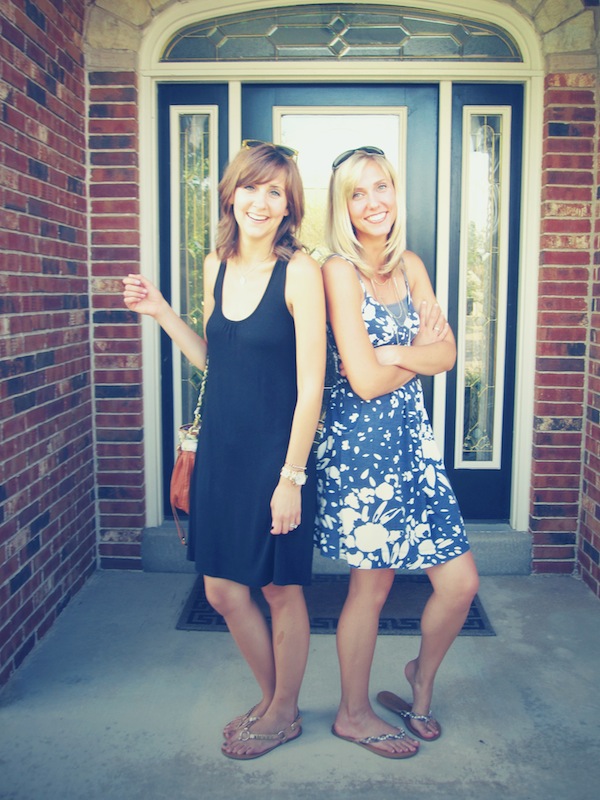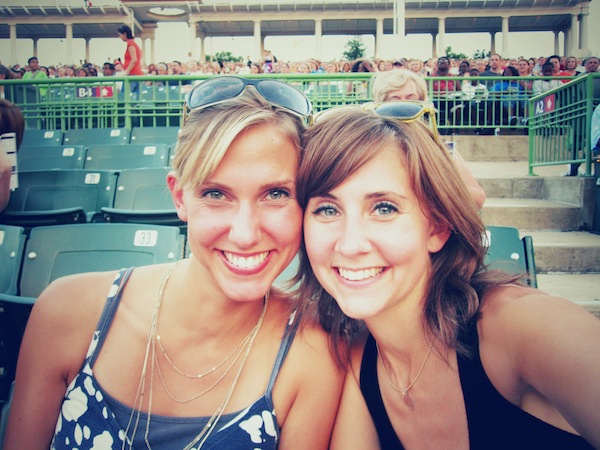 Look like me: Forever 21 dress (similar), Jenny Present Necklace, Jessica Simpson shoes (similar), Michael Kors Watch
, Anthropologie Sunglasses (similar) and bag (similar and a cute version that's a little cheaper)
Look like Jamey: American Eagle Dress (similar), Banana Republic necklace (similar), Fossil Sunglasses (similar), Jessica Simpson sandals
Sunday night my sister-in-law had tickets to see Singin' in the Rain
at the Muny! The Muny is an outdoor theater that runs shows all summer long and it's been around for over 90 years! Jamey and I got to meet up with the rest of the gang and we had us some fun. Don't we look so much cuter when we don't have JUMP all over us?
My favorite song was "Singing In The Rain" which I know is cliché, but there was rain on stage, OK people!? And then when I went home I got lost on youtube watching countless videos, one of which I thought I had to share!
I may or may not have a crush on Gene Kelly and his bodacious dance moves. I seriously can't stop watching him! And I absolutely created a Gene Kelly station on Pandora!