So many great sales today! 50% off everything at the JCrew Factory, Kate Spade is on Gilt… Need I go on.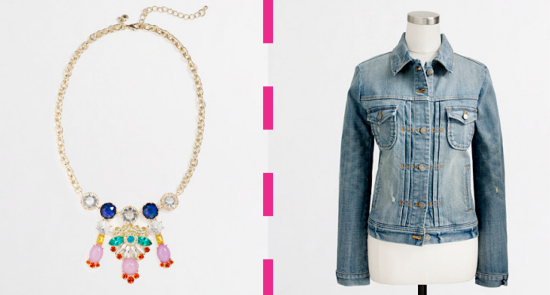 Necklace: $27.50 | Jacket: $39.50
Have a great day! And if you get a sec, go check out this song about living the American dream by my brother. Really makes me happy to be an American.