My first non 30/30 post! Yea! It was so fun getting dressed today. I felt like I had so many options! Ha! And you can't tell in these pics, but I painted my nails today! Don't get used to this though. Usually I try to paint them and they get wrecked within 10 minutes or chip the next day and I just give up until inspiration strikes me to try it again.
I got this top from H&M about 2 months ago. I saw someone with it and they couldn't find their size. Lucky for me it was my size! It was the only one left too! I tried it on and my sister told me I had to get it, so I did. And as much as I am enjoying this breezy, light, summery top, it's not my favorite part of todays outfit. My favorite part is the shoes!
I bought my first pair on Tuesday and they are amazing. Let me tell you about them. They are hand made by 3 of the most amazing girls! Katelyn, Megan & Mattison make up KM2 Shoes. These girls have been personal friends of mine for a very long time and I am excited about what they're doing. These shoes are seriously hot and make my legs look incredible. I've never had shoes that made my legs look like these do. They're 3 of the most amazing girls I know and 10% of all their sales go to stop human trafficing! What an inspiring cause.
Check out these beauties! And I promise to get more, better photos. but you can also visit their site!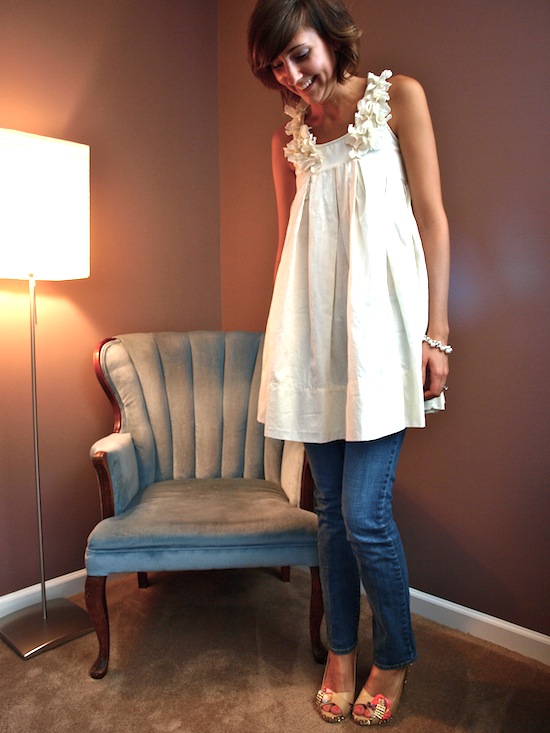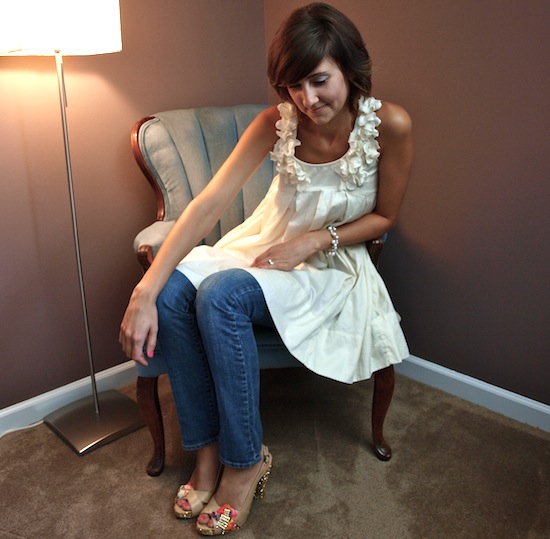 Yeah, I think you'll be seeing a lot of these babies.
You know what's so funny about these too? As I was trying them on I told a friend of mine that they're a little too advanced for me. I don't normally wear anything with this much bling. But she said, "Linda, if you just wear these people won't question you. You can do whatever you want because these shoes make you look like you know what you're doing." At first I was thinking, "yeah right!" But then I realized that I think that about others who are wearing one awesome piece, so I got the shoes and I'm looking forward to looking like I know what I'm doing! Ha!
Shoes: KM2
Top: H&M
Jeans: The Limited