Last Thursday night a friend and I went to the JCrew Style Sessions and pretty much had a blast. It was so fun, that I'm going back this Thursday for another event they're having. Anyway, I picked out the Jackie Cardigan in a blush pink with neon yellow stripes and pretty much had no idea how to style it except to pair it with blue or white jeans and so I asked for help and let me tell you, it was like playing dress up in the best closet ever! Oh, and I had a team of people helping me.

It was pretty stinkin' awesome. I mean, I got the whole nine yards! Shoes, Jewelry, and one of the sales girls even gave me her oversized glasses just to complete my JCrew look! ha! So Fun!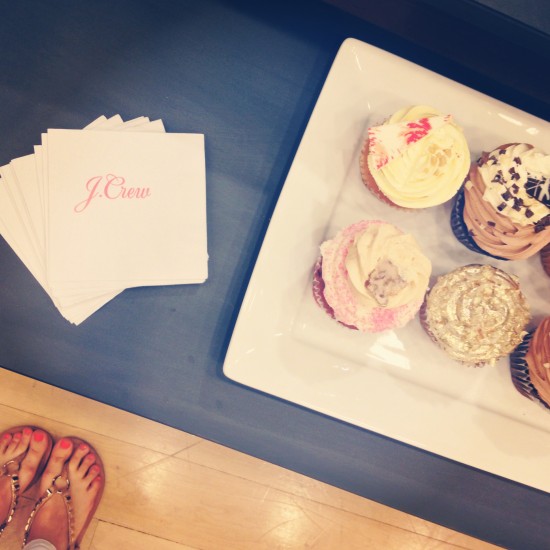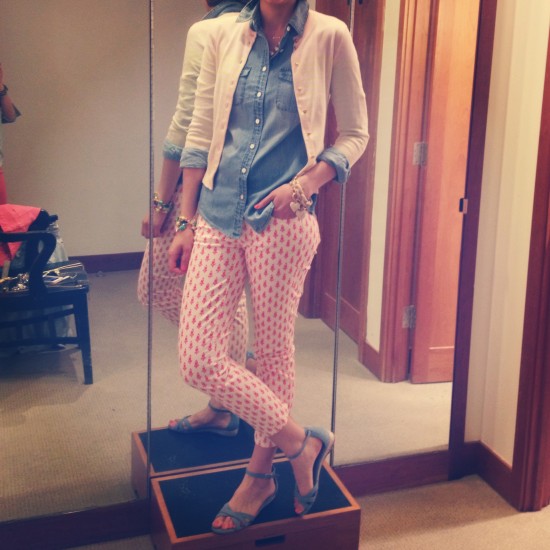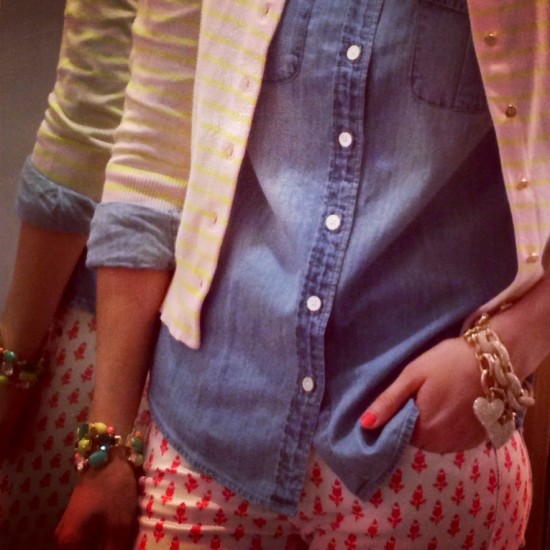 This was my amazing and adorable stylist, Liz (she works at Frontenac in St. Louis) and I can't recommend doing this enough. I really got so much out of it because I tried things I never would have tried myself (or even thought to have tried!) and it was such a fun and easy going environment. If you haven't done this, you should.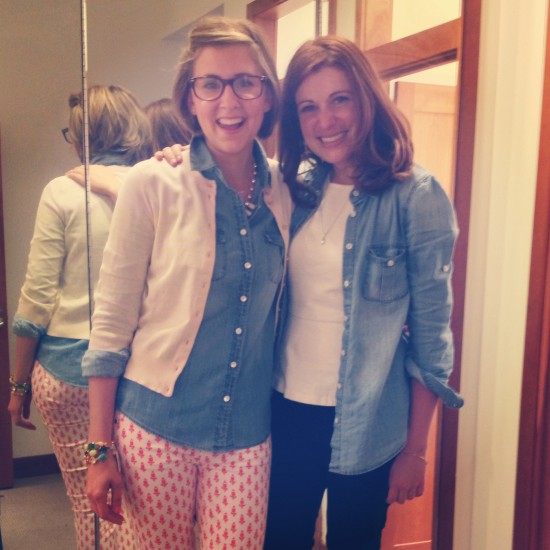 And while I didn't buy the sweater, or the pants (though I can not get these pants off my mind!), I did manage to walk out with this amazing bracelet that I've been looking at for quite some time now. And I'm in love. It's the charm bracelet I always wish I had.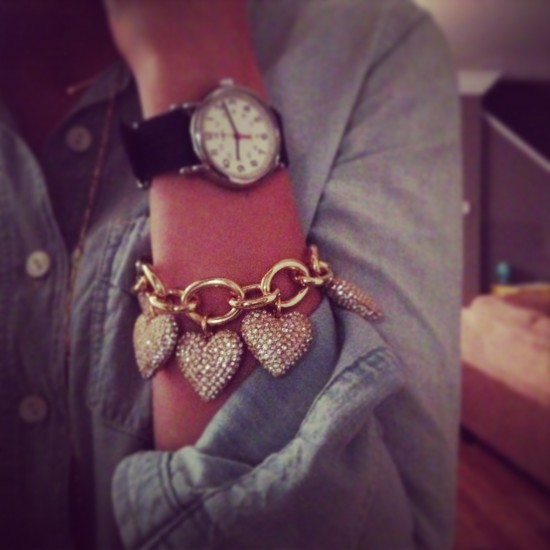 Cardigan, Chambray, Pants, Heart bracelet, Link Bracelet, Necklace, Shoes