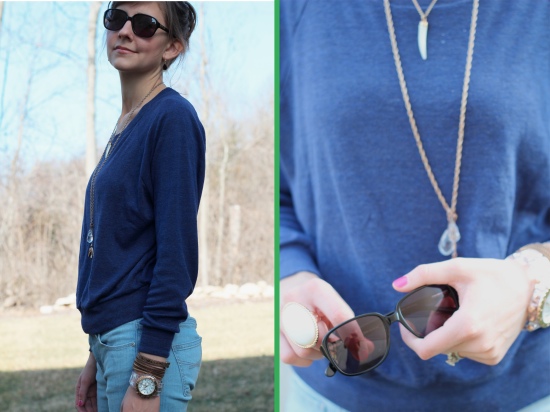 American Apparel Top, similar Michael Kors Watch (via Shop It To Me), Gap Denim, Glasses Won from Bon Look
Spring arrived a little early this year, but I'm not complaining! I am loving wearing my sandals again! And these light jeans! They scream warm weather, so I put them away for the autumn and winter, but since we're having temps in the 80's, I think it's safe to pull them back out.
What's it like where you are? Is it warmer than usual? We have bugs flying around our porch lights!