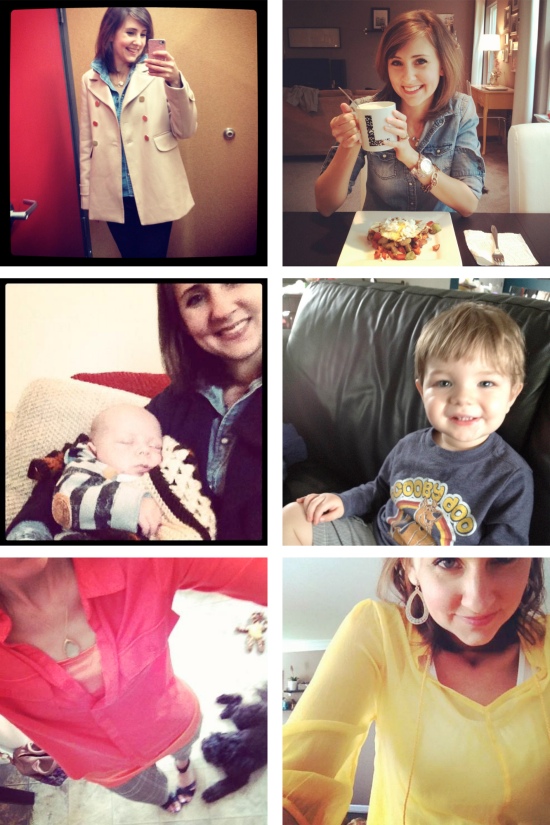 The Gap Coat I told you I couldn't leave at the store. Let me just say, it's amazing.
Made an awesome breakfast for me and my friend Gertie. I'll have to post this recipe.
I've been babysitting a lot lately! This is my nephew Wyatt!
And this is my BFF's son Liam!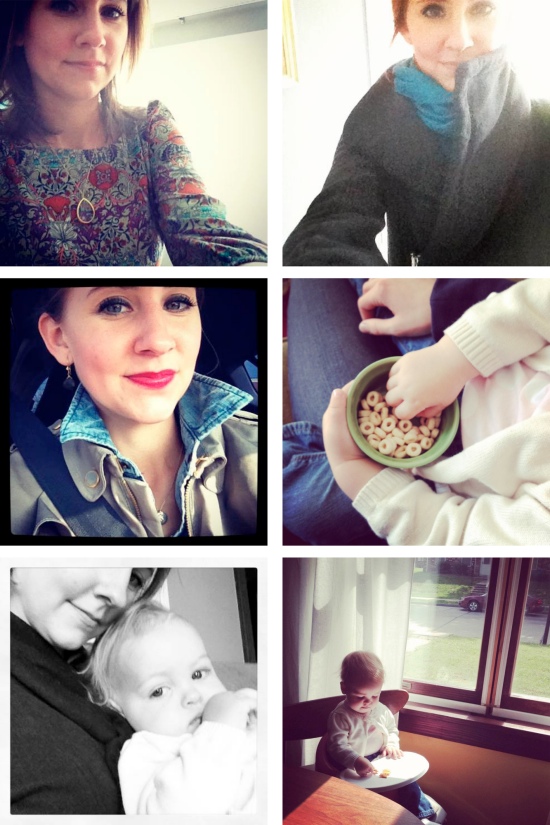 A dress I got in Texas. LOVE IT (and can't find a link to it! boo!). And my new fave necklace!
My new go-to layer for warmth.
Finally bought myself some red lipstick. I was inspired (as usual) by Jill. Wore outfit #2 while I bought it! ha ha!
Baby G will hold her own cheerios.
Snuggling.
Snack time with Baby G. (Told you I've been babysitting a lot lately!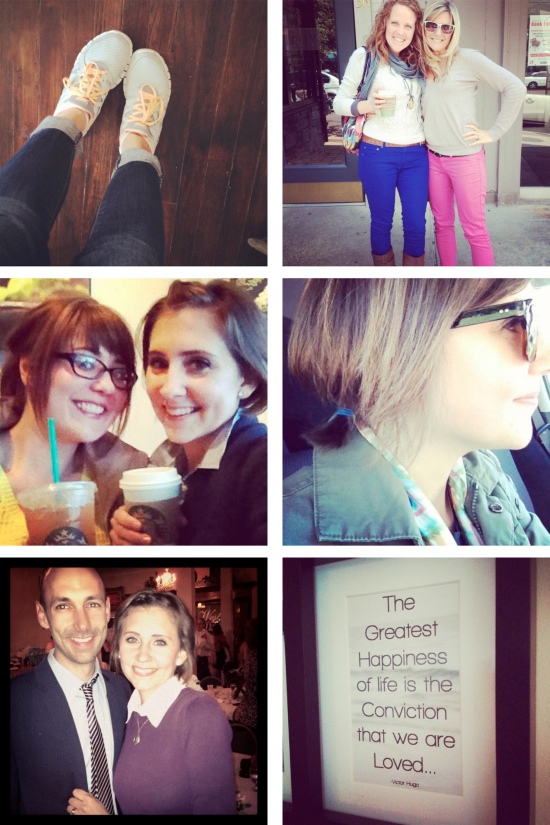 After wearing cowboy boots for 3 days straight, these felt soooo good!
Gert (blue pants) and I took Tracy (pink pants) out for her 30th Birthday! So much fun!
Anna and I grabbed Starbucks and then saw "The Lucky One!" So good!
Short hair makes for baby pigtails.
One of Bob's lifelong friends got married! Such a fun wedding!
Probably my favorite quote ever.