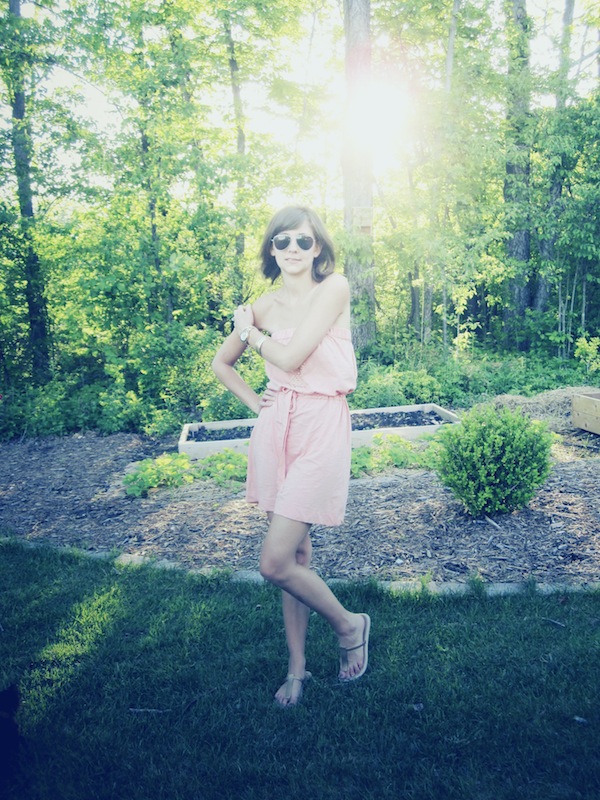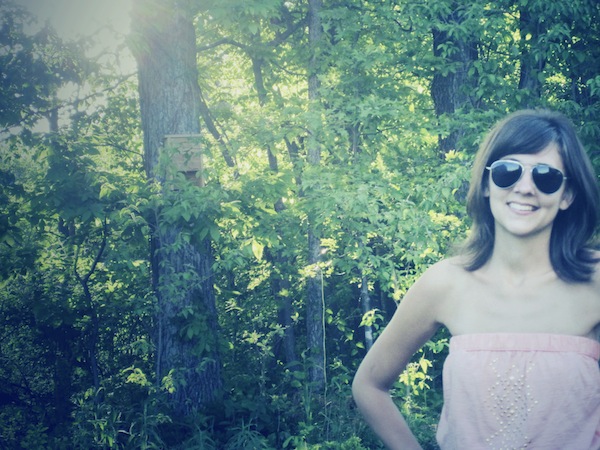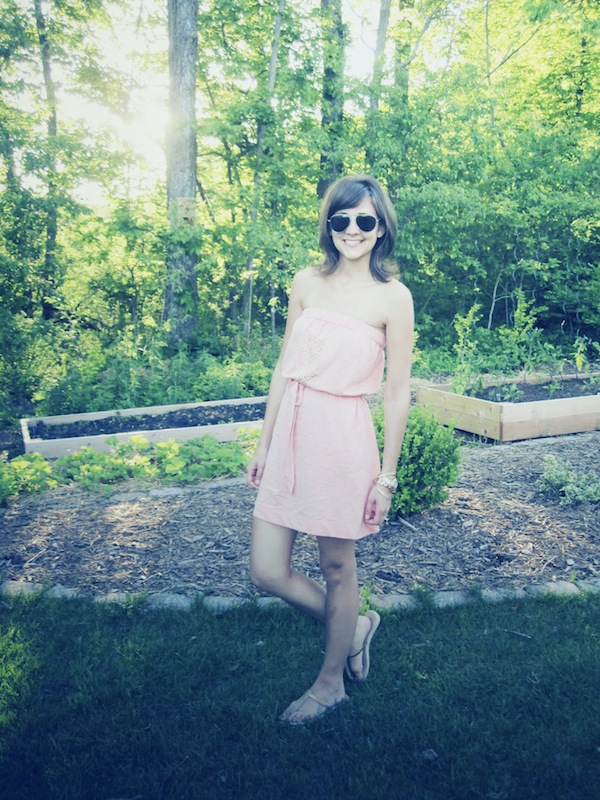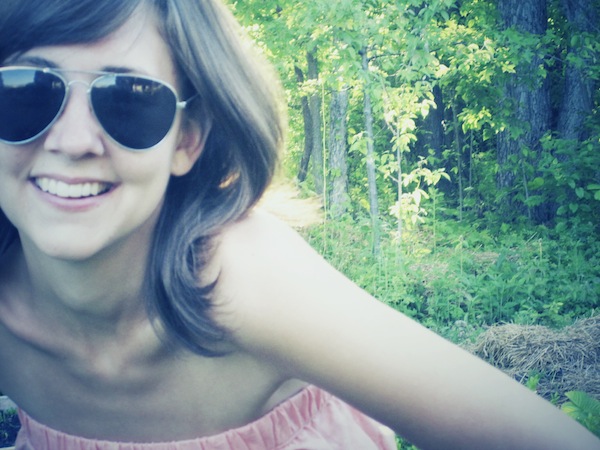 Get the Look: Banana Republic Dress (similar), Michael Kors Watch, Forever 21 Bracelets, Melissa Sandals (similar for only $3.99!), Avaiators (wish they were these)
Hello Sunshine! I'm back. I got a tiny bit burned and now I'm peeling. But I don't care. I'm tan and happy and I have two Coach bags.

I also have some photos to show you from last week, since I didn't do much last week. But this is what I wore on our drive home. It was so comfortable and the perfect thing. I always wear jeans, but then my legs get so hot in the sun so I tried the dress approach and it totally worked. So we came home and took pictures in front of our garden where we have some serious strawberries growing and turning red! Yippee! Can't wait to eat them!
So I've been thinking about going back to work and I decided that I'm just not ready to yet. I mean, I didn't realize how much I needed that break! So, I'm still going to be posting (cause I can't leave you hanging! We're too good of friends for me to do that!), but I am going to disconnect from Twitter, Facebook, and stuff. I feel bad, I've hardly commented on anybody's blogs (sorry!), but I've really needed the mental break from the computer and all. And I'm at a place in my life where I can actually do it. So, I'm gonna take advantage of it. Once I have babies, this will no longer be an option, ha ha!