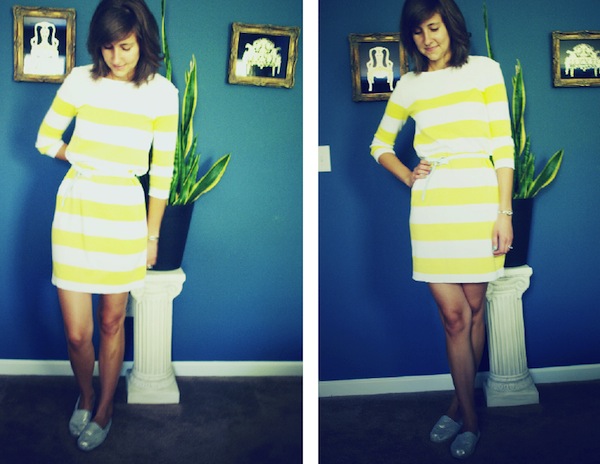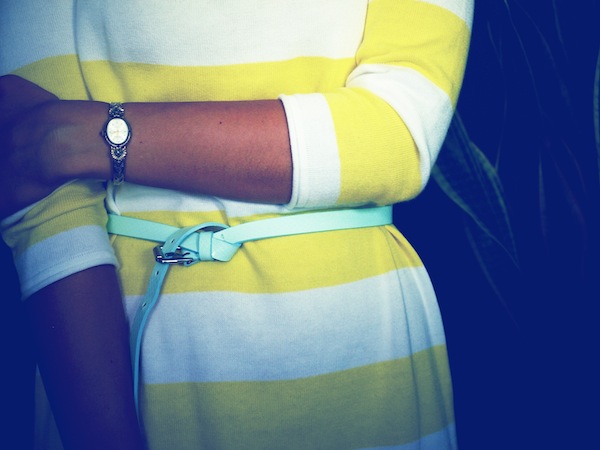 Get It: H&M Dress (similar), Forever 21 Belt (similar), My Grandmother's Watch (similar), Toms (similar)
Good morning my little chicken nuggets! It's yellow day on Everybody Everywear! And I'm super excited because I've been looking for an excuse to wear this outfit that my friend Kristi helped me pick out. See, I wouldn't have put these Toms with this dress, but that was the old me. The new me is excited for adventures in clothing combinations!
Speaking of my friend Kristi, I'm so excited because she is quite the jewelry maker and is helping me make one of these today! We've already got the supplies, we've just got to get our hot glue guns out and make it happen! I'll let you know how it goes.
How's your Tuesday going?