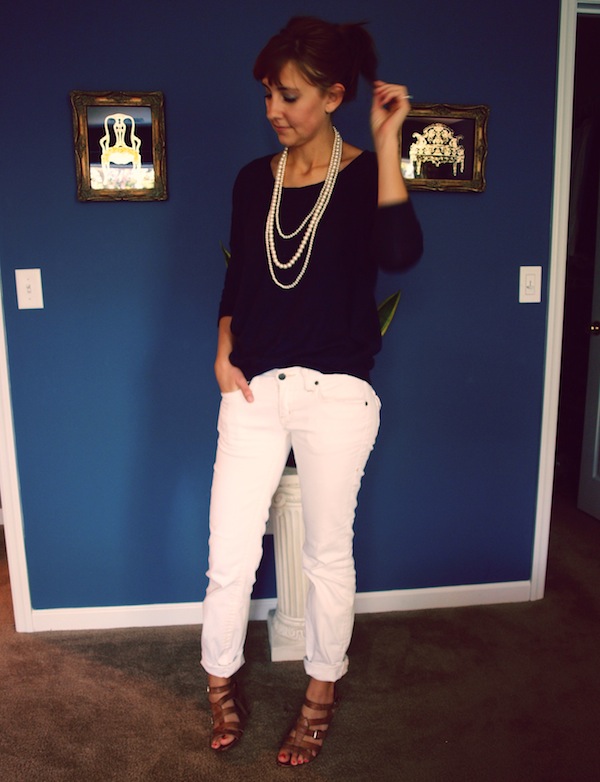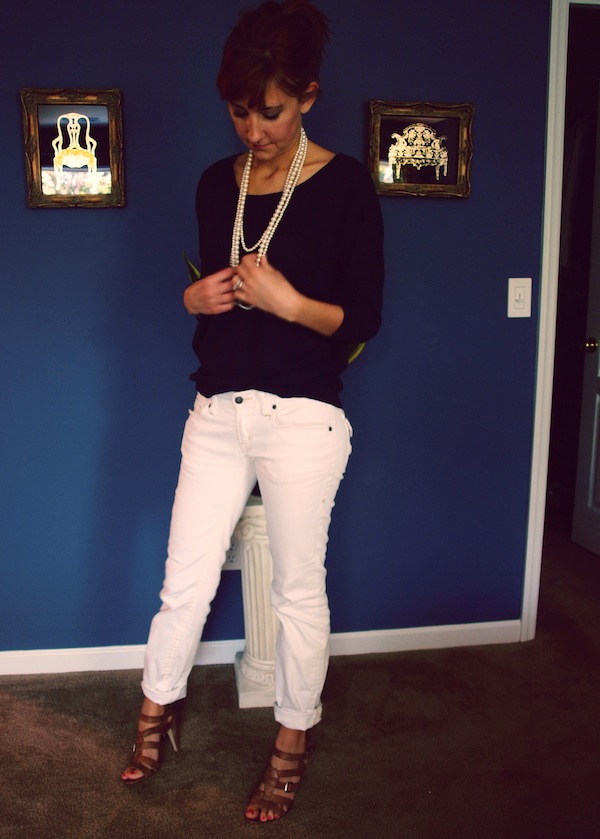 I seem to be in a serious "copy JCrew" mood lately. If you follow me on facebook or twitter, you'd know that I completely copied a JCrew look the other day. Well, here it is:
OK, well, it's not exactly the same, but pretty close. And I'm glad I did it because I remembered my awesome Carlos Santana shoes that I haven't worn in a while! Not sure how I forgot about those babies!
You'll have to forgive the fold lines in the ad, but I couldn't find this outfit online and I of course had to fold this up to put in my purse so I could show it to the make-up lady to try and match her lipstick. That's right, I'm going to start wearing lip color! It's about to get crazy around here!
My Pants – Jimmyz (Get the JCrew Ones!), My Sweater – H&M (Get the JCrew One!), JCrew Shoes