This is a follow-up to yesterday's post about Flare Leg Jeans. It seems that people feel a bit intimidated about these jeans (you're probably the same ones that took to skinny jeans like [snap] that!). So, I thought I'd pull a few pictures on ways to wear them. One of the questions I got is if they'll look good on curvier gals.
I believe they will, although I definitely believe that some styles just don't look good on certain body types (let's narrow that down even further and say) people. For instance, I don't like the way I look in blazers. Can I wear them? Sure. But they're not the best thing for me. So, I stay away from them for the most part. Now, if you want more info on what is good and not good for your body type, check out the book, "The Science of Sexy
."
So, with that aside, here are some tips on how you can wear them.
Shirt Tucked In
I'll probably be wearing my jeans tucked in the most as is evidenced multiple times on my site. I usually wear more form fitting things since I have no figure and I've got to make sure I don't lose my shape completely. For this style, either low rise or high rise will look great. High rise will really lengthen your legs, but if you  need to lengthen your torso, go for the low rise. (I hate that i'm using myself as an example, but I couldn't find many other good ones. Ha ha!):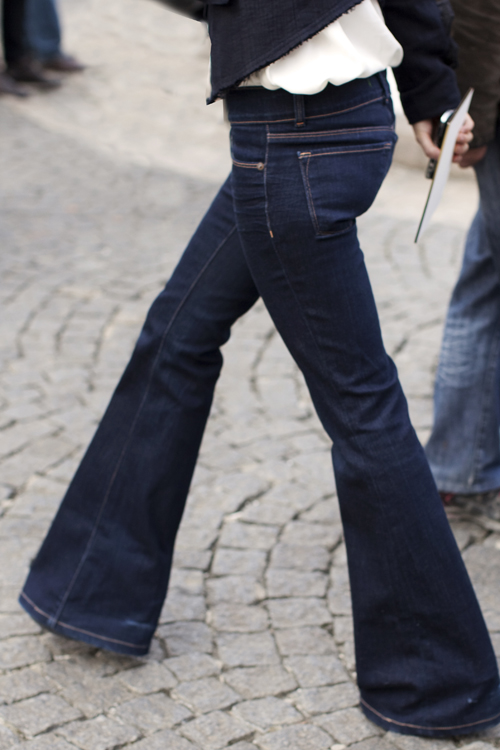 (via The Sartorialist)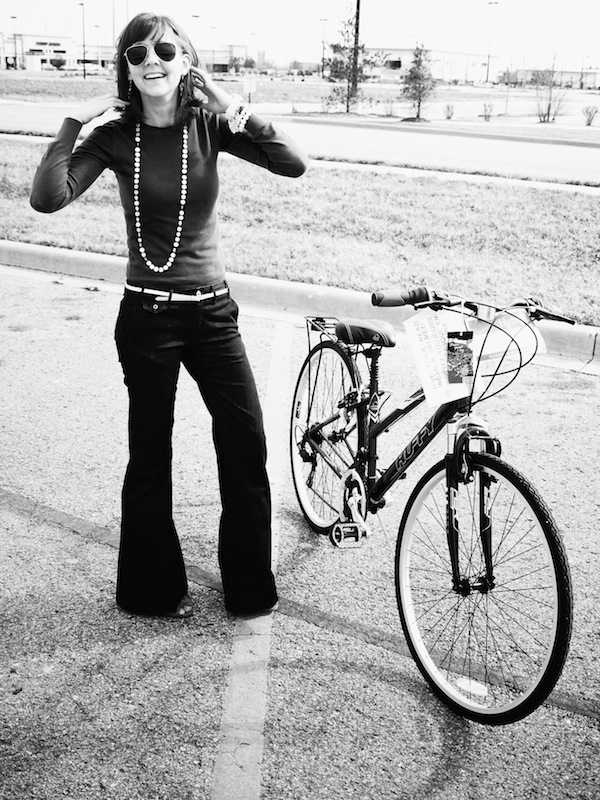 Jeans which I will soon be pairing with this shirt and maybe something like these!
Shirt Untucked
Now I know sometimes a little more coverage is necessary. (Hello monthly beast!). Or if you just prefer the untucked look, check out these multiple ways to wear these jeans.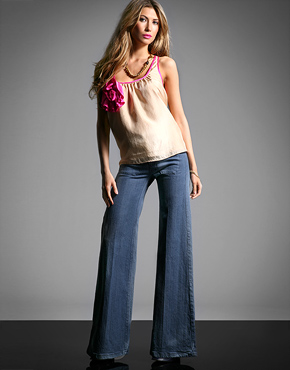 Via here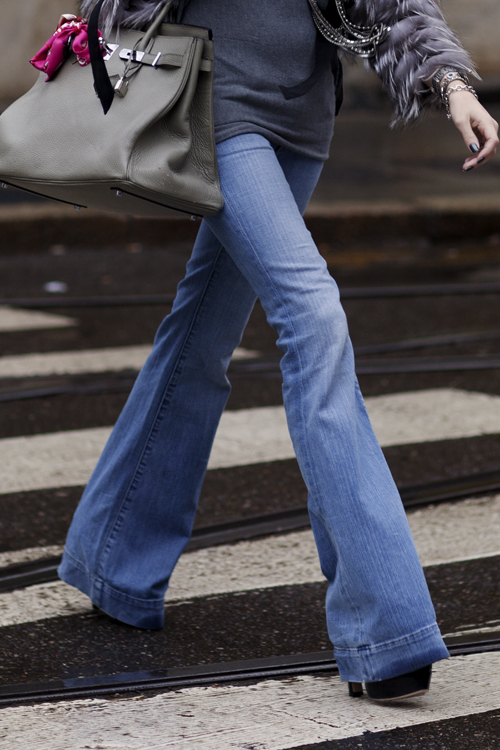 Via here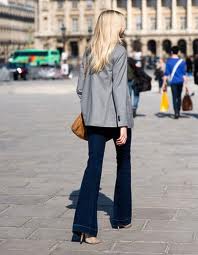 via here
Hope this is helpful in showing different ways people are wearing these jeans. Hopefully you can find the perfect way that will fit your body and look amazing. But just because this is "in" right now, doesn't mean you have to be part of it. I'll probably learn toward wide leg more than flare leg jeans myself, simply because i think they are more flttering.
So how do you wear flare leg jeans? Link up to it in the comments so we can check out how you're wearing them!