As you'll read below, Karah and I met under some funny circumstances and she is so warm and loving and instantly makes you feel like you've known her all your life. She's got her own blog and you truly should go check it out and show her some love.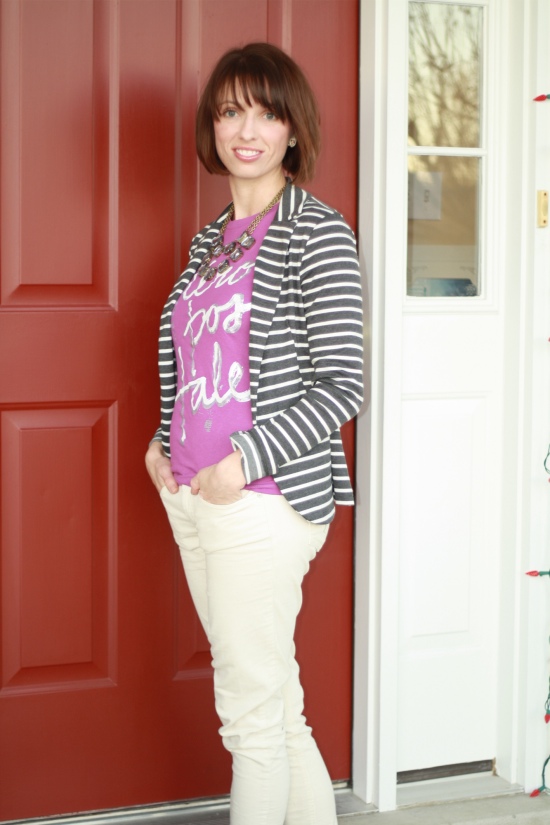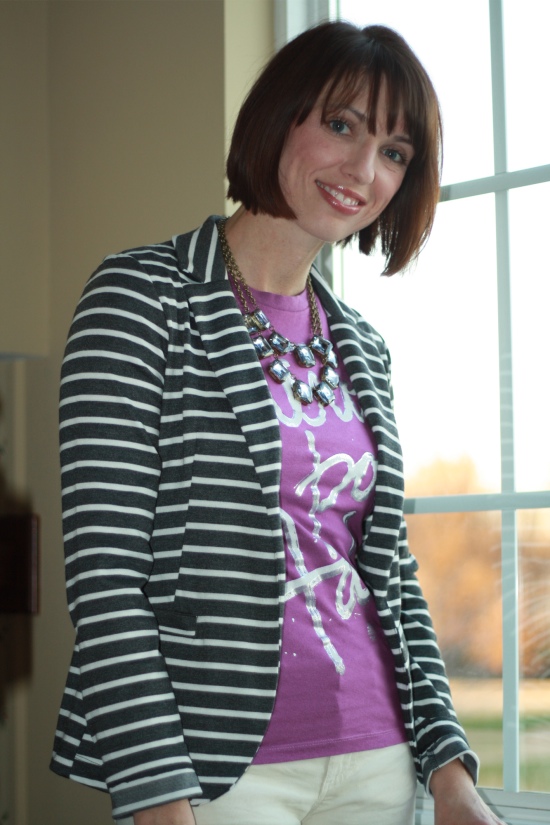 Hello fellow rosealamode readers!! I feel so incredibly privileged to do a guest post on Linda's blog today. I have been following her blog for about 1.5 years now. She was one of the first style blogs I started following. Now, the list is endless!! And she encouraged me to start my own personal style blog about 3 months ago. Come take a look
Uniquely Karah
.  But I do want to share with you the quick story of how Linda and I met. It is kinda funny:)
okay, so like I said I had been following her for while and I knew she lived in the same city as me, but that can always be so broad, I mean St. Louis, kind of a big city:) Some of my favorite posts were her Thursday latelies. It was fun to hear the voice that went along with the pretty face 🙂 (BTW Linda, whatever happened to those Thursday latelies) Anyway, so one day I was walking into Target (my second home) and I saw LINDA in the return line at Target. My first thought was, "WHAT, Linda lives near me and goes to the same Target as I do"  I was in complete shock, then was a little embarrassed because, I was in sweats that day and I didn't want her to see me dressed like that. I mean, I RARELY leave the house in sweats, but it had been a hard "mommy" day and sweats were the only thing that made me feel better. Anyway, back to the story…So I'm not sure why I was embarrassed, I mean, it wasn't like she knew who I was. She didn't know that I had been reading her blog. Okay, so I didn't go up to her in Target. Wish I would have, but didn't. But the minute I got home, I cowardly emailed her to introduce myself and told her that I spotted her at my local Target. Through several emails, we discovered that we lived only about 1 mile from each other. We were practically neighbors!! I couldn't believe it. I mean, one of my FAVORITE style bloggers lived down the street. UNBELIEVABLE:) Okay, so we set up a coffee date at local Starbucks and I was SOOO nervous. It took me forever to pick out a really cute outfit, because of course I had to look my best:) well, long story short (yeah right) we had some coffee and had so much fun meeting each other. We have since met several times for coffee, a shopping trip and I have even been to her cute little house:) She is such an amazing person, and it has been so fun knowing the REAL Linda, not just the blogging Linda.
Thank you Linda, for letting me guest post on your blog, and for helping & encouraging me to blog. You are the best:)