You guys, this is Joanna! She and I go waaaay back and decided to swap posts today! Go check out her blog and you'll see what item I am currently obsessed with. Now, here's Joanna!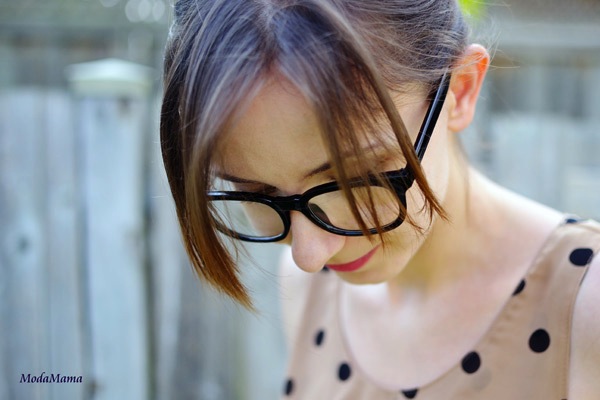 Hi!  I'm Joanna Haughton from ModaMama. It's such a pleasure to be here guest posting on Rose a la Mode. Linda has such a great style that works so well for new moms like me.  Except for the heels. Most days I can only dream wistfully about wearing cute heels like hers! Who am I you might ask?  I'm an actor, TV host, writer and young mom.  I share my life with these two little monkeys…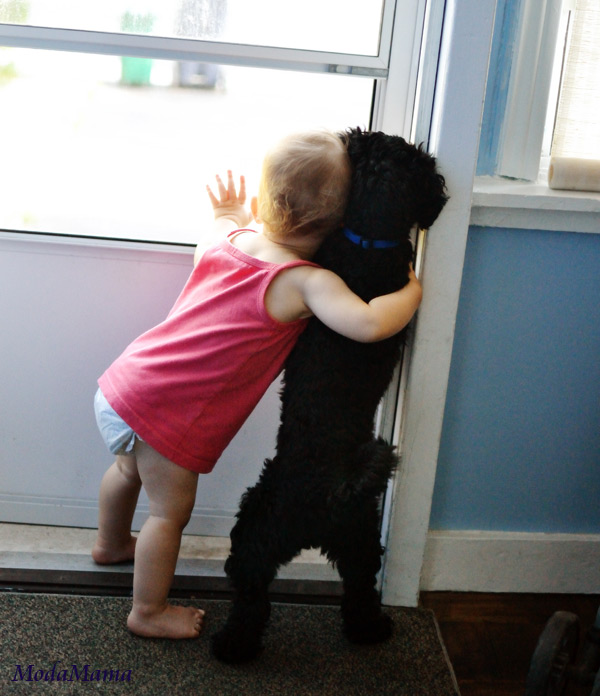 And this big one…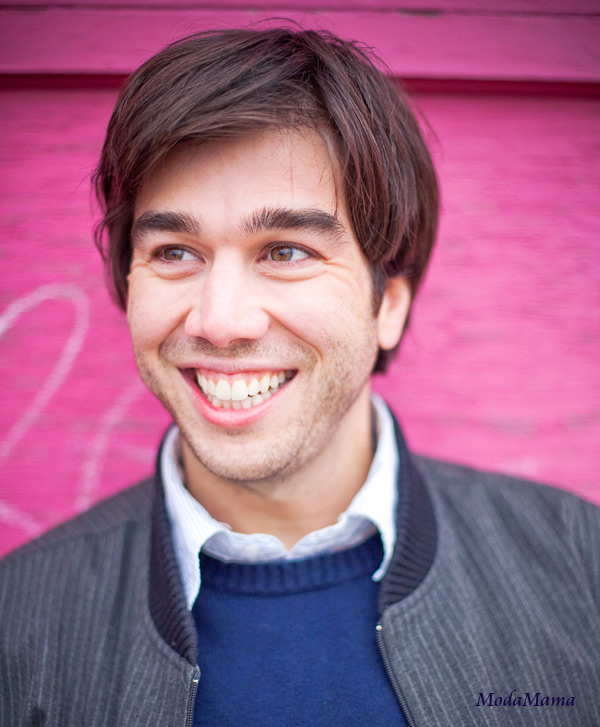 I collect dresses the way some women do cats. Crazy Cat Lady, meet Crazy Dress Lady. Seriously, I'm currently being added to the American Encyclodpeia of Mental Disorders.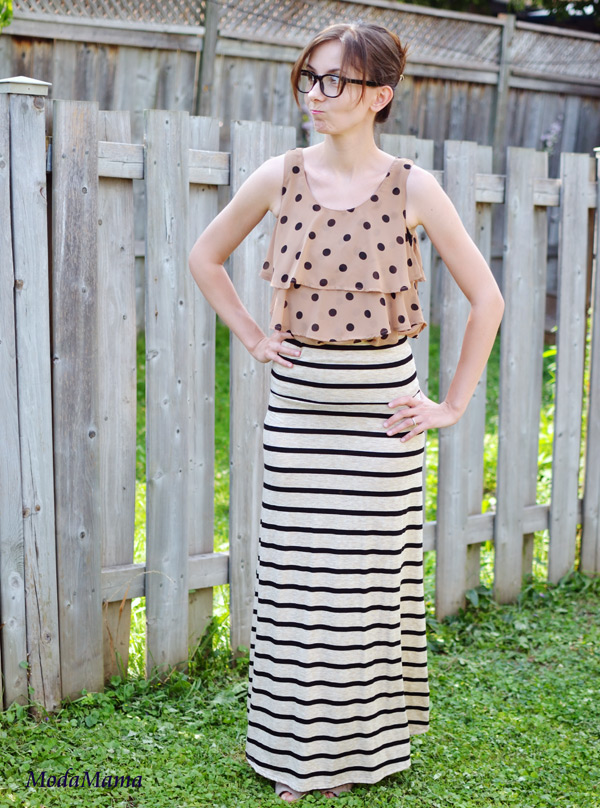 That's me in a nutshell. And here's what I'm wearing.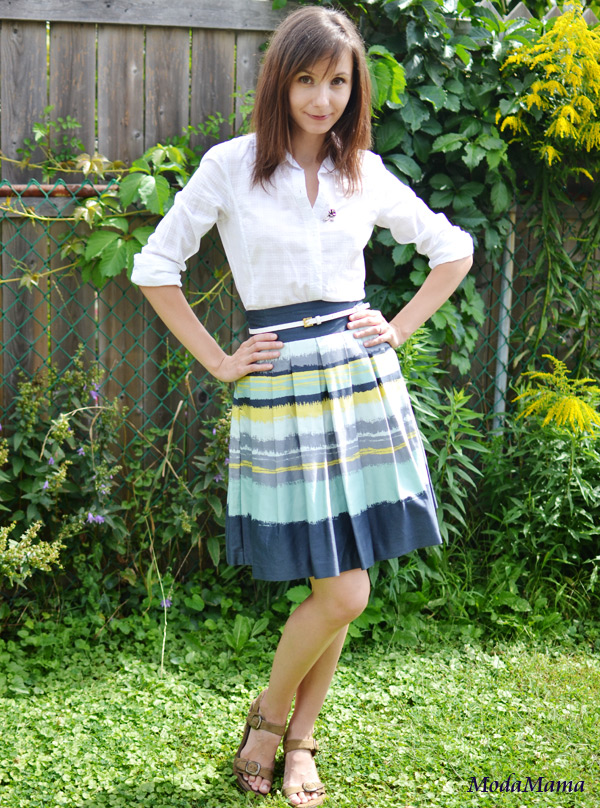 The first thing I did when I bought the skirt is toss the matching belt. Well, I didn't actually toss it, just put it away to use with other outfits. I dislike the whole matchy-matchy thing almost as much as I dislike cooking, maybe more. So, I paired it with a fun contrasting belt instead.
I'm actually very daring today for a mom with a messy baby – white shirt aaaand heels! It's 'cause I'm going out for a good part of the day. Yay! New moms get excited about things like that.
And foot massages, we also loooove foot massages.
Visit me at ModaMama and stay a while.  I'd love to have ya!