As I prepare to survive the second snowpocalypse, I decided to reflect on all the good times in Florida. I'm starting to believe I should move there permanently. What do ya think? Meet me there?
Hope you're having a Happy Monday!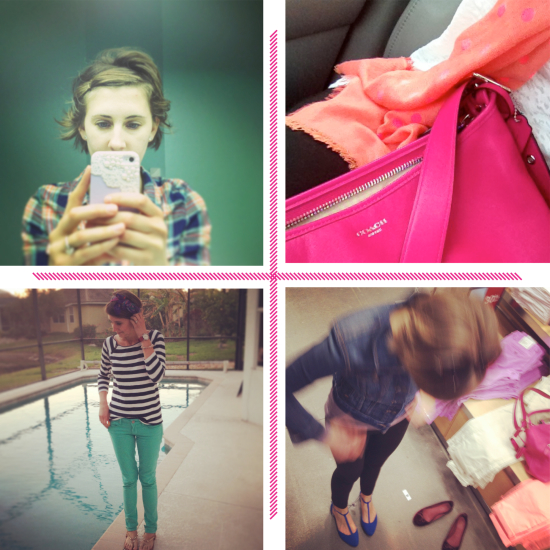 This is what Humidity Does To My Hair
Lots and Lots of Color
This outfit was ripped off of Jill. Stripes, Colored Jeans, Head Scarf
Trying on some amazing Blue Flats at the Gap Outlet (similar and cheaper!)
Eating a Cake Pop for Breakfast
Je Ne Sais Pas T, Sequin Clutch
Been Wanting this JCrew Chambray Top for weeks
My husbands T with my boyfriend jeans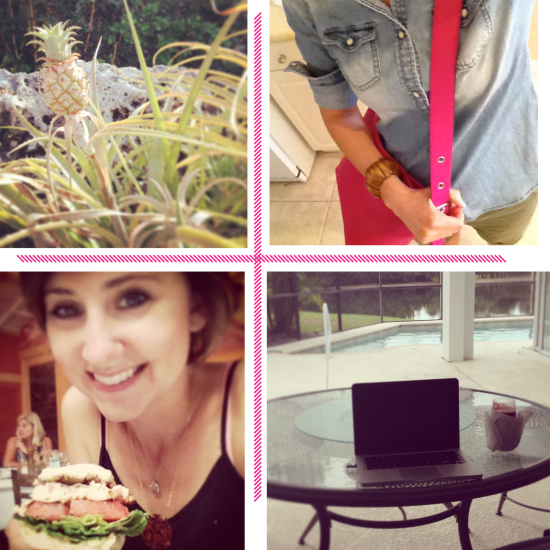 Tiny Pineapple!
Shorts!
The Best Fish Sandwich I've ever had. Get it on Sanibel Island at Traders!
Working. Tough Times.