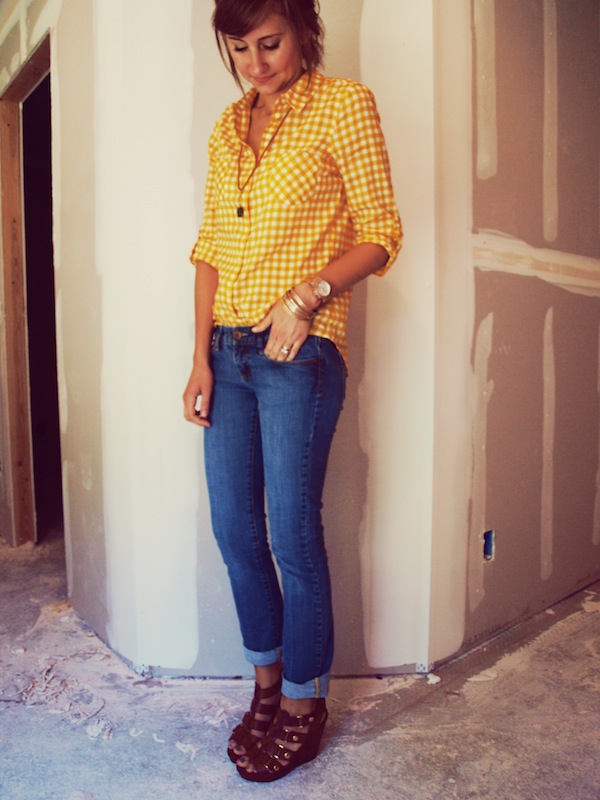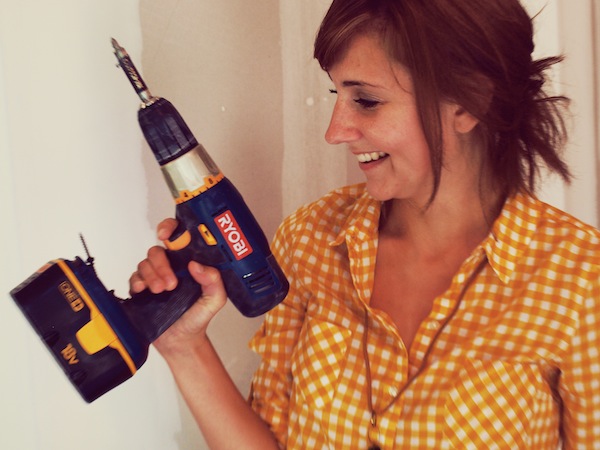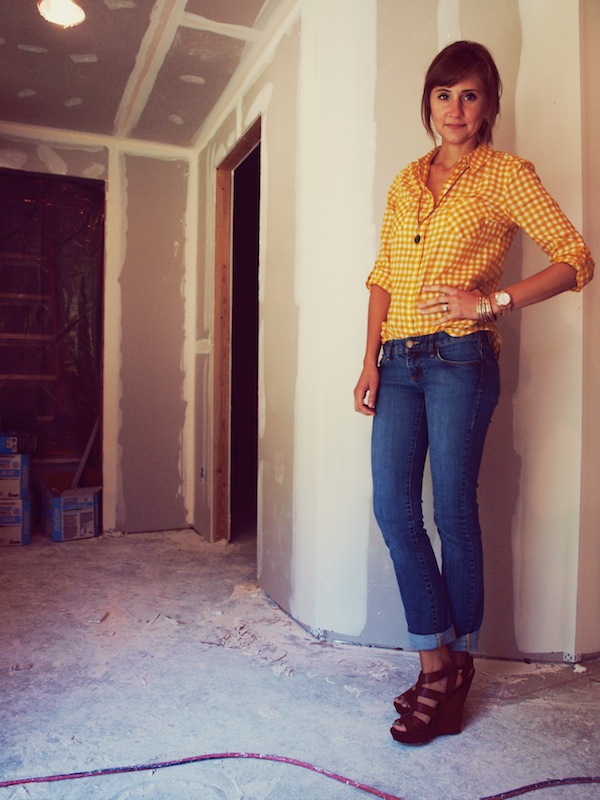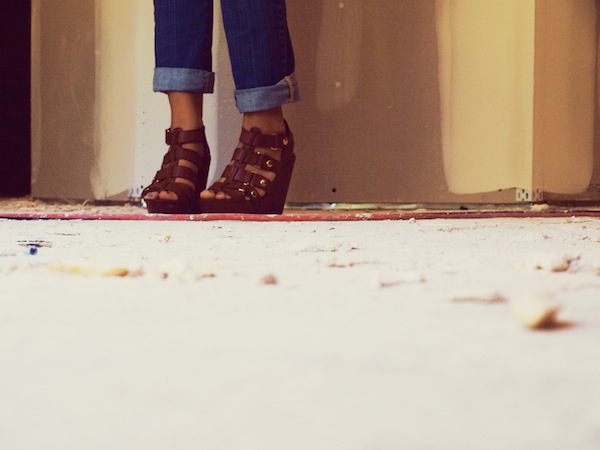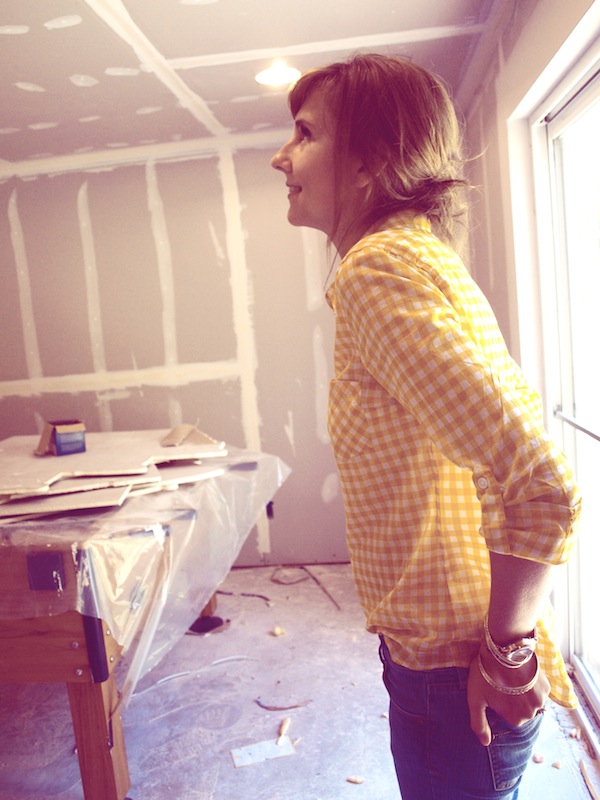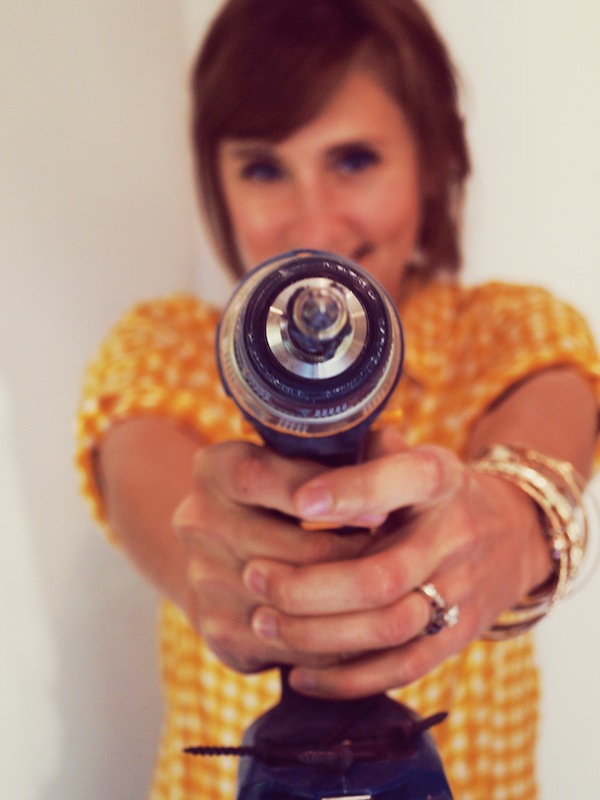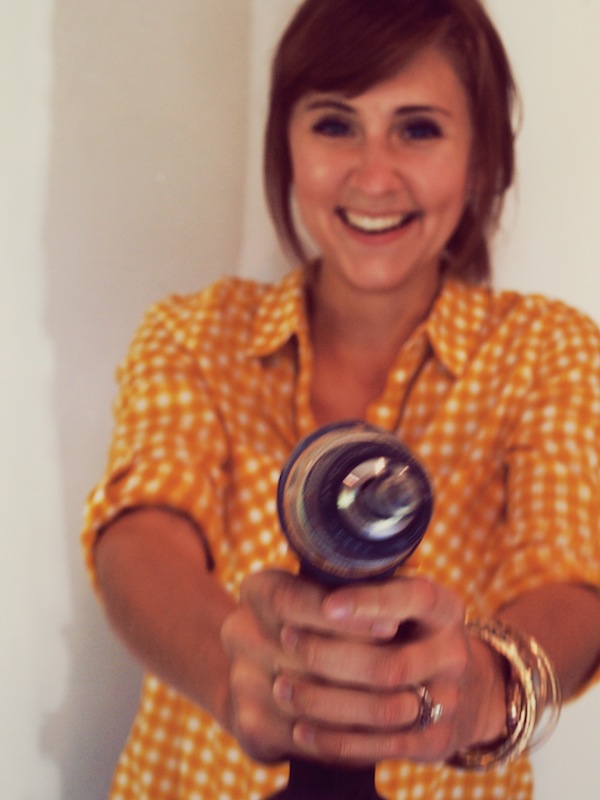 Old Navy Shirt, The Limited Jeans (similar), Target Wedges (similar and better), Michael Kors Watch, Forever 21 Bangles (similar), Bitten Necklace (similar)
I'm in my basement, we're in the middle of finishing it! This weekend, it gets painted. (Oh, speaking of which, our friend is helping us paint and he's amazing. We had another painter come over and he was looking for a mistake and couldn't find it, so if you're in the St. Louis area and need a painter, let me know!) But don't let this screw gun fool you. I've done almost nothing down there. Although I did get up at 6:30 in the morning to help Bob unload 50 sheets of drywall (in 2 packs)!
I totally got talked into this shirt by Jill. All she had to do is post a picture of it on twitter and I ran out and bought it. I almost bought a gray one and a blue one about a year ago, but honestly, the blue one was way too trendy and worn by every other blogger around. Even though I copied off Jill, at least I felt like she was the only other one with this shirt.
Oh how I rationalize things.
I am not sure you can buy it online anymore, so you'll have to get it in this color in the store. Oh, and just in case you're wondering what else Jill mentioned that I'll be buying soon, it's this. Have to have it! Also bought these because of her. Love them!
What are you doing this weekend?