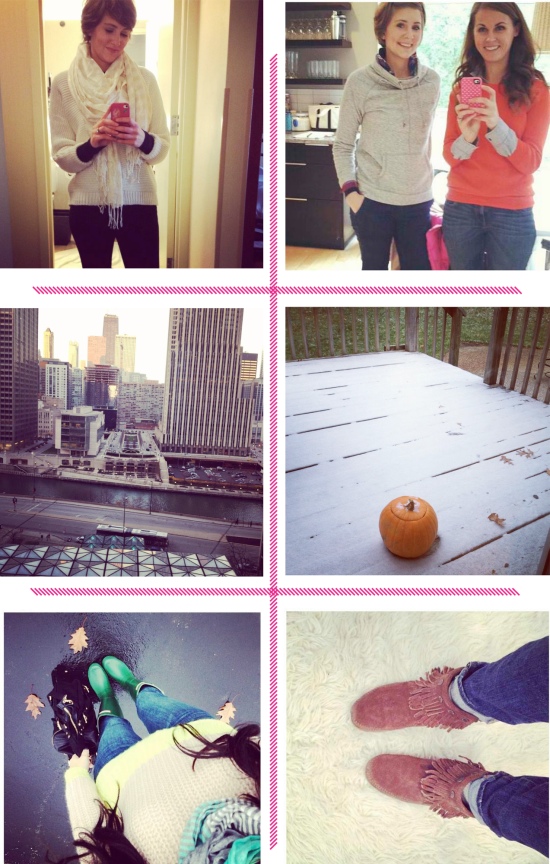 1: My New Favorite Sweater (similar) and Scarf (similar)
2: Outfit photos in front of Jill's mirror. (Sweatshirt, plaid shirt, Jeans)
3: The view out of our Chicago Hotel
4: Snow in Michigan!
5: Instagram Inispiration via Simply Bold
6: More Instagram Inspiration via Layers of Meaning
Find me on Instagram!