Not sure why I'm calling this business casual. I wore it to church and I no longer work in an office. Oh well, here it is! My last outfit for the challenge!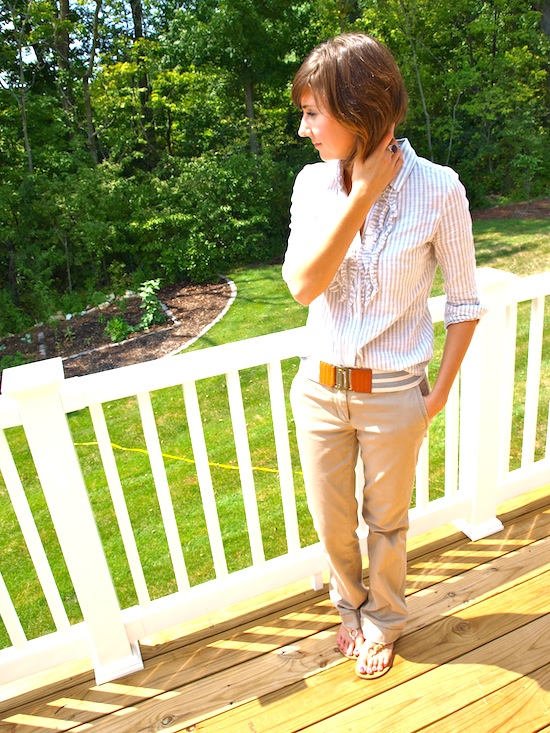 I got this shirt from Bitten
. Do you remember Sarah Jessica Parker's line? It was so great and so cheap! I got an awesome t-shirt from there that did not like to be washed and lost it's form rather quickly. But this shirt has lasted me 2 years! I also got an awesome winter coat for $10! I'm sad Steve & Barry's closed and there is no longer any cheapo Bitten clothes for me to buy.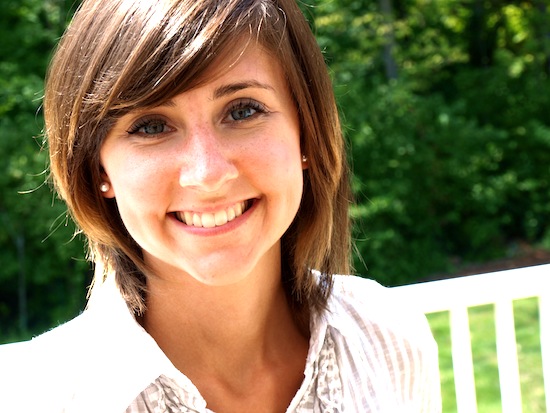 Here is my new Linkel Designs Ring! Isn't it great! I'm loving it.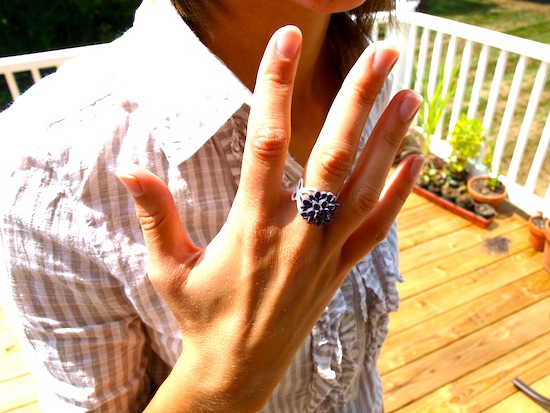 This challenge has been better than I thought it would be. Don't get me wrong, I had a difficult time coming up with new, unique outfits and didn't always succeed, but it was so good for me to see how much I had with only 30 pieces! I'm looking forward to doing this again if Kendi does it in the Fall because I'm realizing there are some items in my closet that I actually do like, but don't ever wear! How tragic! They are made and bought for my wearing, but too often I find myself thinking they're boring. I definitely appreciate my clothes more and am looking forward to new possibilites with all my clothes from now on!
Shirt: Bitten

Belt: The Limited
Ring: Linkel Designs
Pants: JCrew