Went to my friends house for a girls night of watching the Bachelorette. I felt so comfortable in it and yet so uncomfortable watching that show. There is so much drama! But, that makes for good TV.
Right before Frank told Ali why he was going to be leaving, my sister looked at me with a big smile and said, "Yesssss!" And I agree.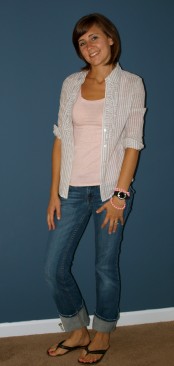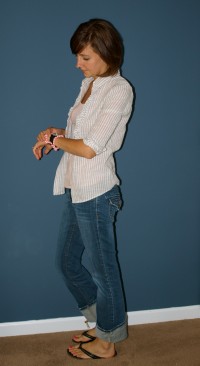 I just realized something! Aside from this tank top, this whole outfit is at least a year old! Gasp! I guess you don't have to buy something new every 5 minutes in order to have great outfits!
Tank: Gap
Shirt: Bitten by SJP
Jeans: Calvin Klein
Watch: ?
Bracelet: Necklace that used to be my mother-in-laws
Sandals: Banana Republic