Here is my outfit for Day 1 of the 30/30 challenge. The 30/30 challenge is where you pick out 30 items of clothing, shirts, pants, dresses, skirts, and shoes and remix them for 30 days and try to come up with the a bunch of fun different outfits. I feel that I have a fair amount of clothes and that some things get lost in the shuffle, so I'm going to go for it!
I picked out mainly basic pieces, but 30 days is a long time! Also, I am 11 days behind, so get ready for some rapid fire outfits people! That shouldn't be hard though considering I change my outfit at least twice per day. Oops!
Find out more about the challenge on Kendi's site!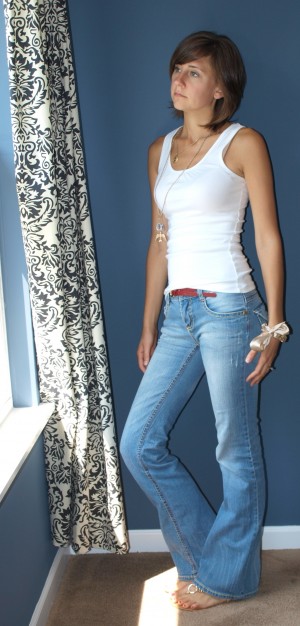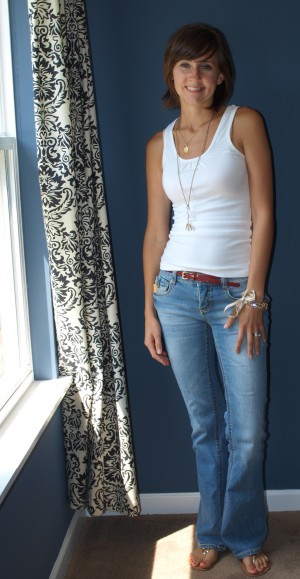 Tank: Target
Necklaces: F21
Bracelet: KM2
Jeans: Target
Shoes: Jessica Simpson (They're new and fabulous!)