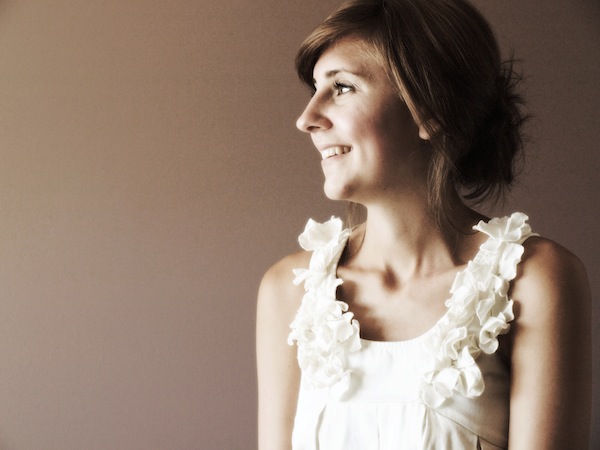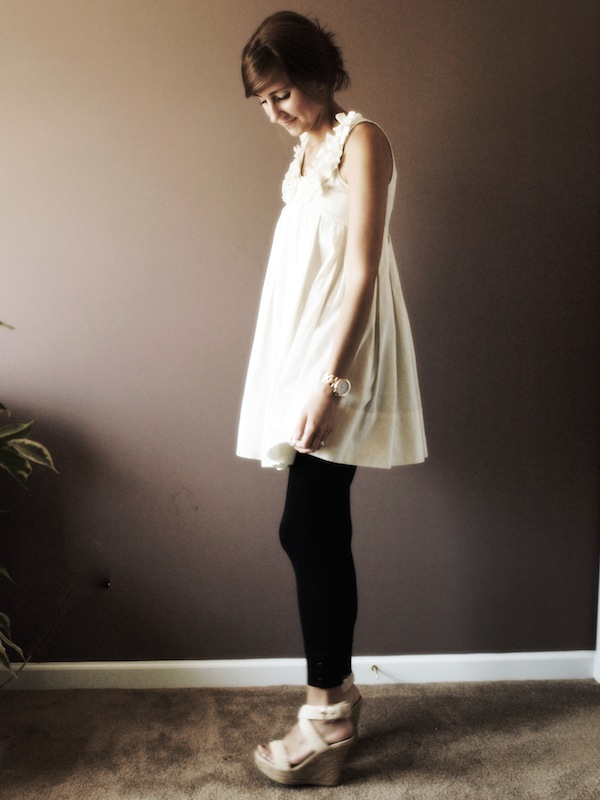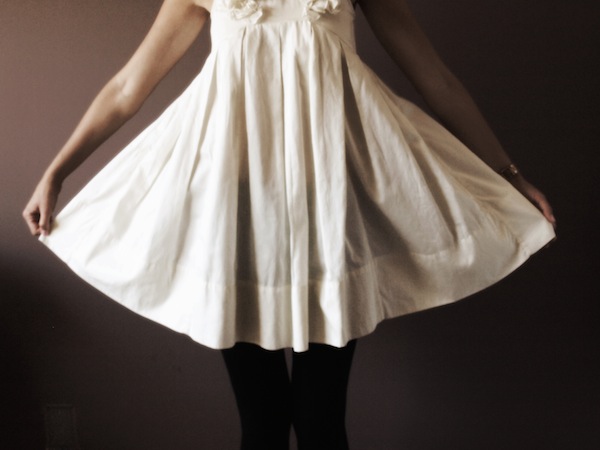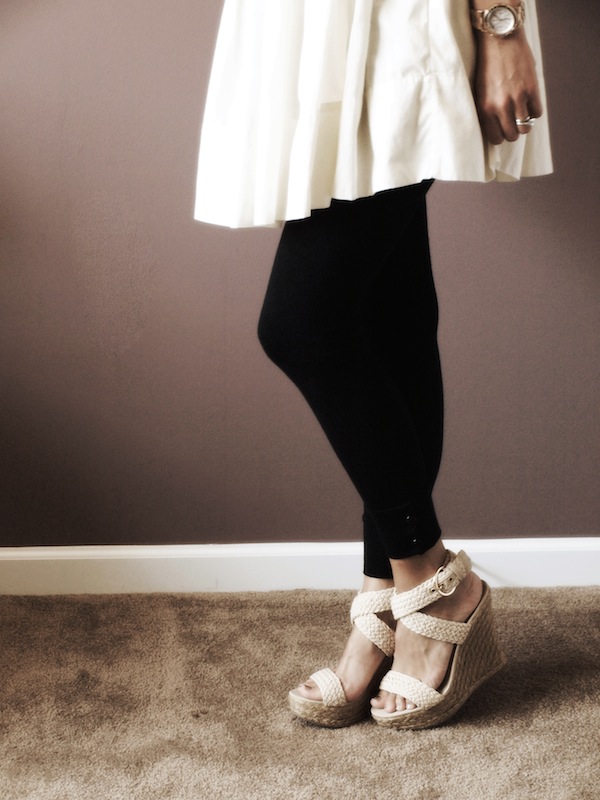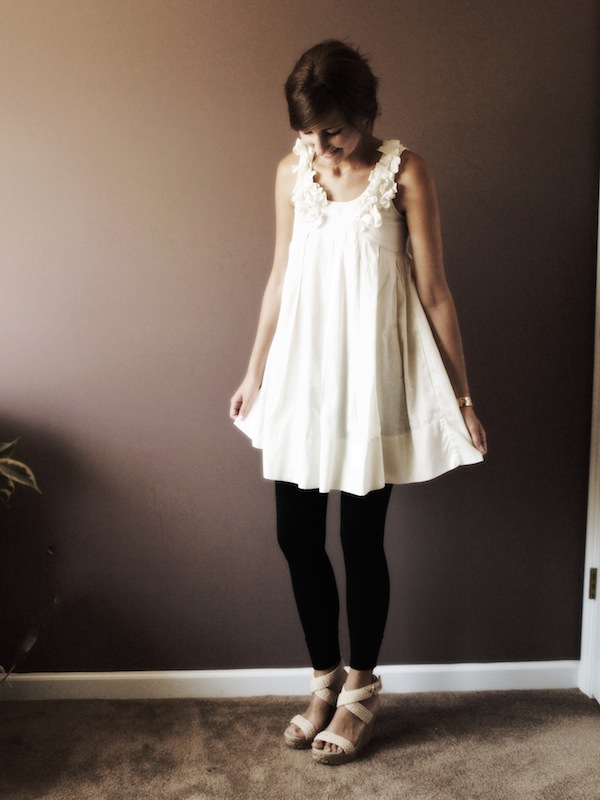 Get it! H&M Dress (similar), Target Leggings (similar),Michael Kors Watch
, Shoes
c/o Just Fabulous
 So, I got this dress last summer and I love it. I've only worn it a handful of times because 1) Bob thinks it looks like a nighty if I wear it without pants, and 2) It's really kind of short and see-through, And 3)how many times can you wear this with jeans before it's just boring. I always wondered if I should wear them with leggings, but never felt fully confident in that (leggings still frighten me!), so I just never even tried it on.
Well, on Sunday I saw someone wearing almost the exact same thing and I thought, "Dang! She looks pretty cute!" Then I realized I had the same items in my closet and I should go for it! So I did. And this is the end result. And I kind of love it. And I'm sad that I had nowhere to go today . . . So I decided to throw it on again the next day since I had a girls night out…
Sometimes, you just need a little confidence.