I know you all know what to wear for all the Christmas festivities, but I just thought I'd have a little fun come up with some fun ideas of what to wear over the next week.
Ugly Christmas Sweater parties have become a whole thing. Well, sometimes, you want to just wear a Christmas sweater, and not be ugly. 🙂 So, here's my suggestion.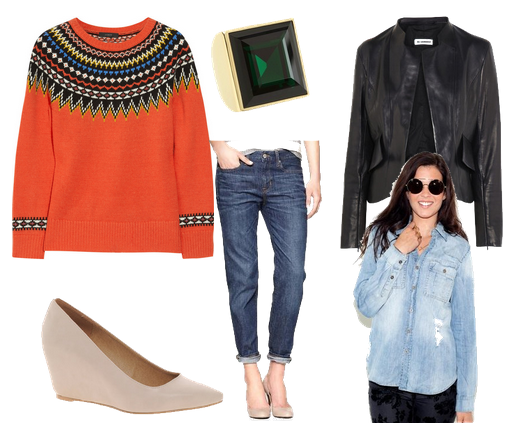 Sweater, Ring, Leather Jacket, Shoes, Jeans, Top
I wish I had these PJ's to wear while opening gifties Christmas morning.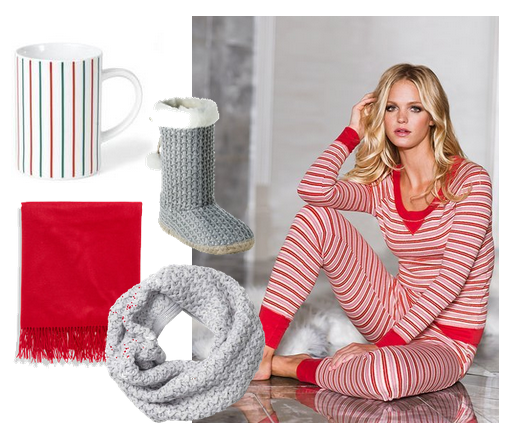 PJs, Coffee Mug, Slippers, Throw, Scarf 
And I'll probably be wearing something exactly like this Christmas day. Cozy and festive!