This is what I wore Friday: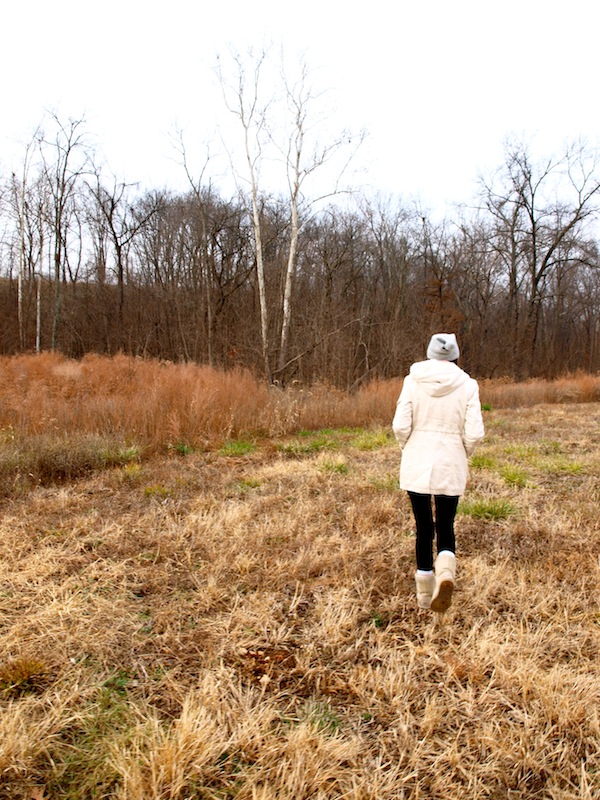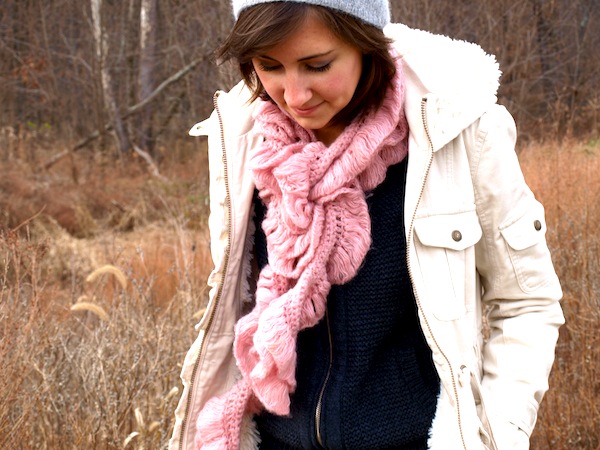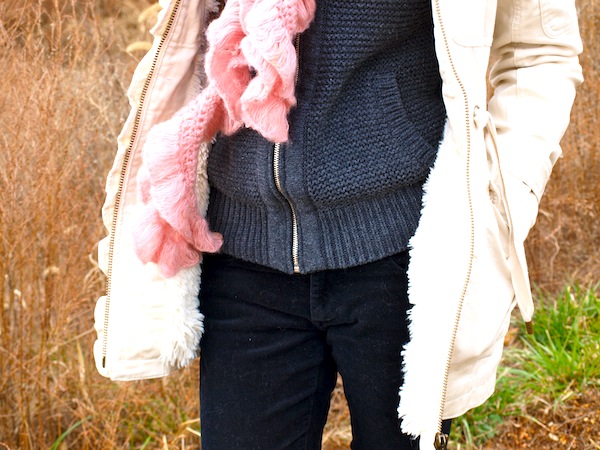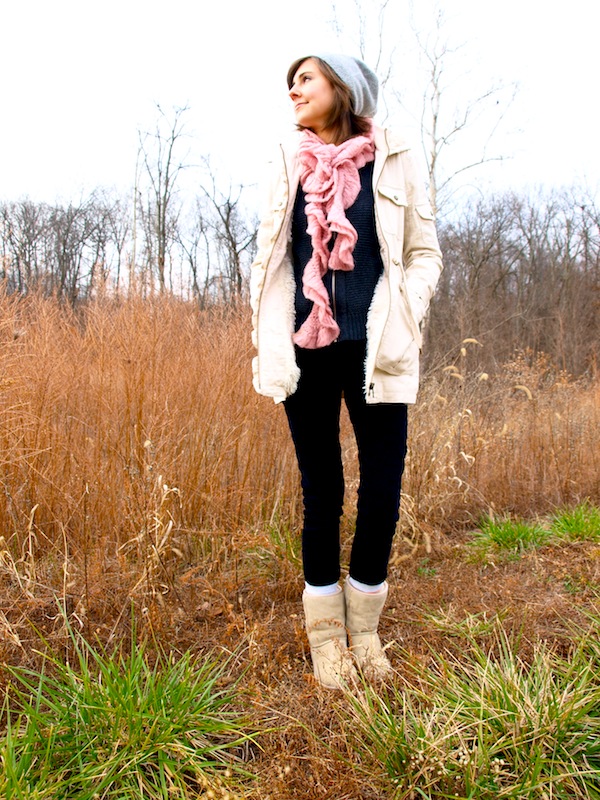 Sweater: Gap
Coat: Anthropologie
Hat: Old Navy (Gift)
Scarf: Gift
Boots: Uggs
This is what I wore Friday Night: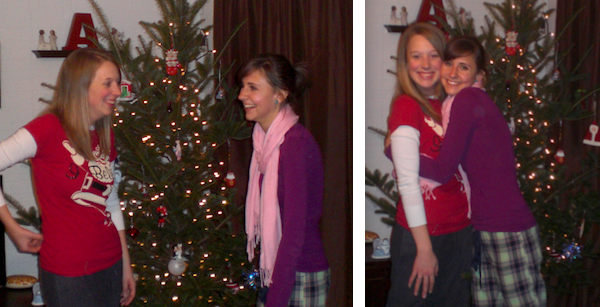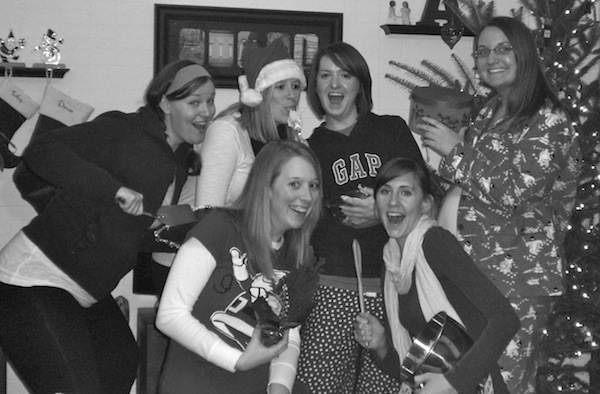 OK, so I broke the 30/30 rules on Friday night for something awesome. Christmas Cookie Night! My sister-in-law is such a great hostess and she invited me to bake Christmas Cookies with a bunch of her friends! It was so great. We laughed and talked and drank sparkling grape juice and baked lots of cookies. I took them to work the next day. They were stinking good too! I heard they were the talk of the store. 🙂
OK, so I have a secret for you. We made Gooey Butter Cookies. Gooey Butter cake is totally a St. Louis thing, just like toasted ravoili (yum!). You should totally make some Gooey Butter cookies or a gooey butter cake. You will impress everyone you know.
PS:  Don't forget to enter the Christmas Giveaway!