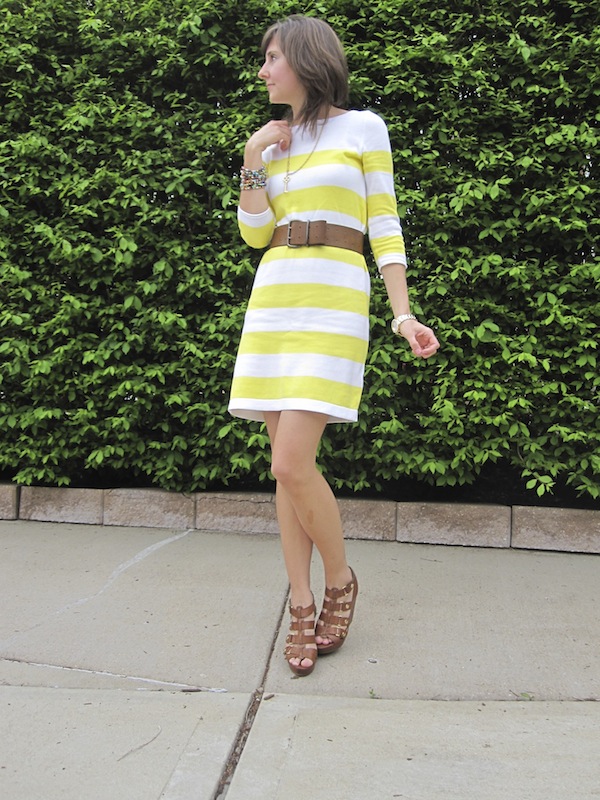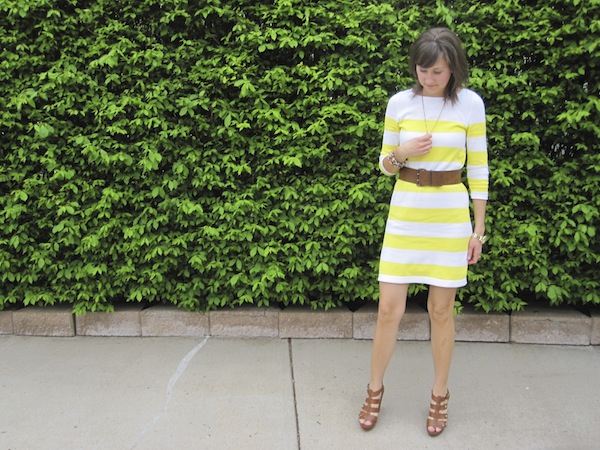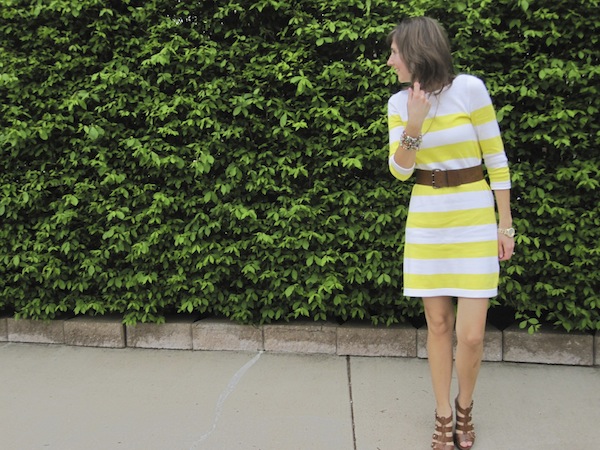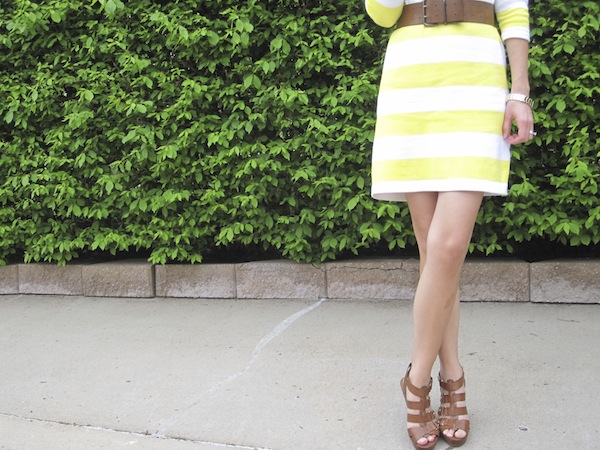 Get The Look: H&M Dress (closest I could find, but it's on sale for $10 if you've got an H&M near you!), Cynthia Vincent for Target Wedges (similar), The Limited Belt (similar), Macy's Gold Watch, Boutique Bracelet (similar)
It's SPRING! Aren't the colors amazing!? I wore this on Sunday to church and to celebrate Bob's grandpa's 88th Birthday! It was a beautiful day.
OK, so I don't know about you, but I'm the worlds best returner. I buy items and then return them before I even get home. You know, when you've got a tight budget, sometimes you have to think of which item best suits your needs and sometimes, it's not the item that you just bought.
Am I the only one who does this? I know I'm not.
Today my friend texted me and said, "So I kinda had my eye on that pale pink military jacket at H&M and then I saw the girl from Atlantic-Pacific wearing it and today is such a perfect day to wear it so I just went and got it…and I'm cancelling my eyebrow appt.

I decided I'd rather have the jacket."
Ha ha! Totally made me laugh out loud. Only because it speaks to how my mind works! Et tu?