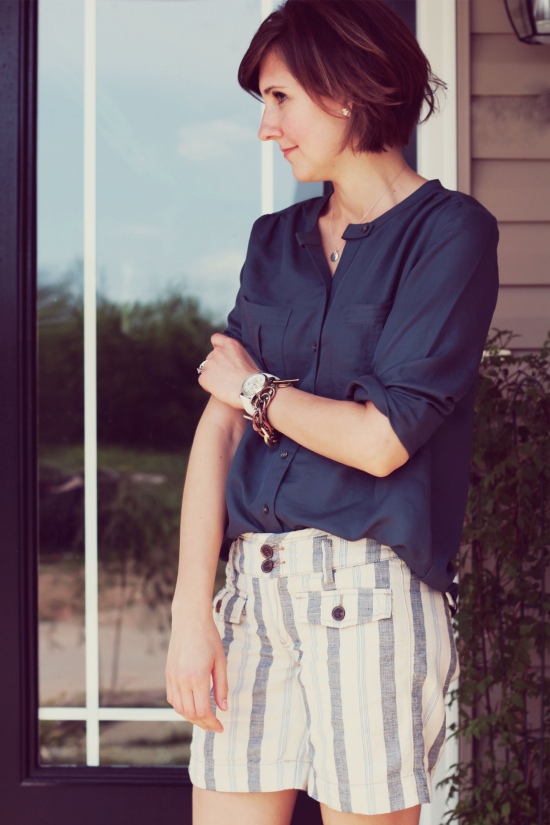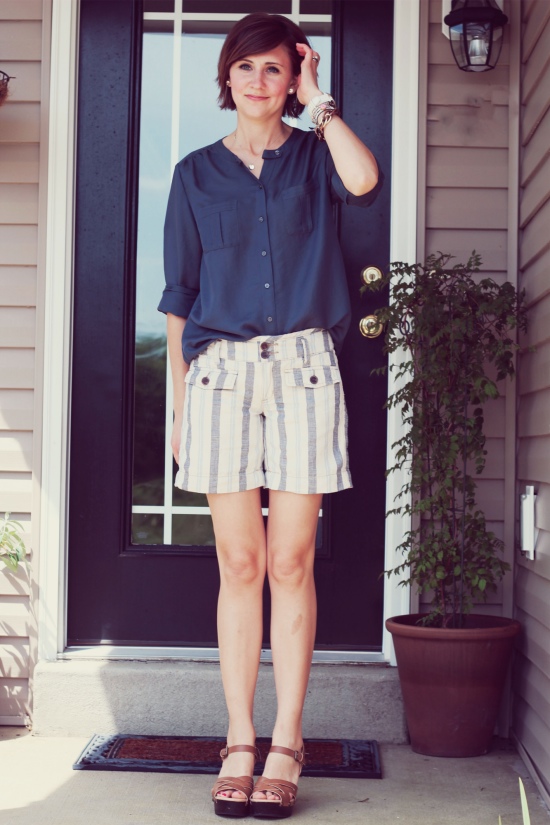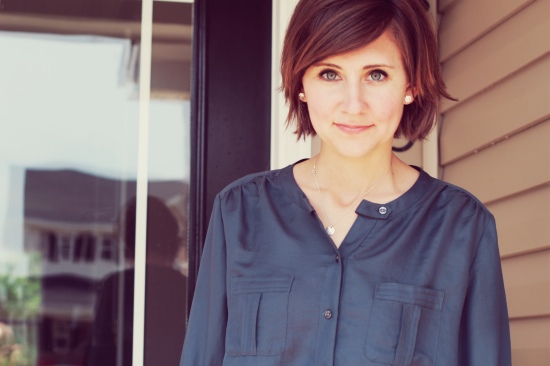 Anthro Shorts (similar), Loft Shirt, Target Heels (similar)
I know, I've been totally MIA on outfit posts. But a couple weeks ago I got inspired by my own blog (so awkward) and decided that I need to keep them going. So here's one so I can inspire my future self.

PS: Aren't these shorts great? I got them on sale at Anthro and have a feeling I'm going to wear them everyday this summer. I love how long they are! No more short shorts for me. I just kind of hate them.