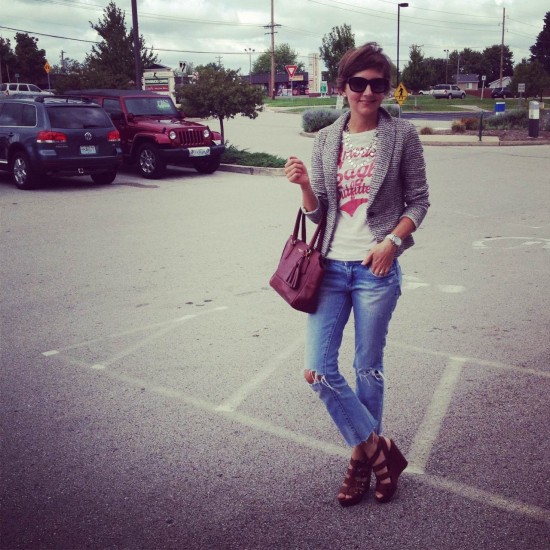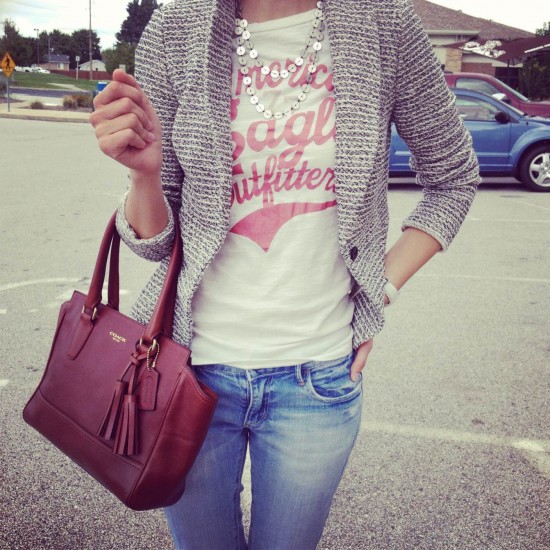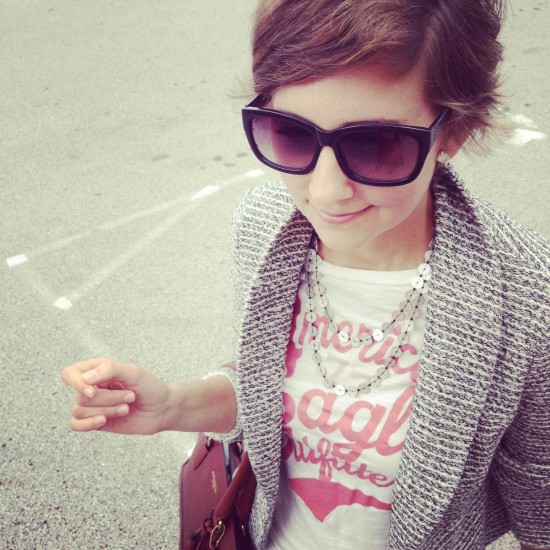 American Eagle T, Banana Republic Jacket (similar and cuter!), DIY Jeans (similar), Coach Purse, Similar Wedges, Similar Necklace, Similar Sunglasses
This outfit is a little out of the box for me. Last week I made a new Pinterest board that is filled with Pins of outfits I could actually wear with what I already have in my closet! It's been so helpful. And I plan to wear each outfit that is pinned there. If for no other reason than that I sometimes just want someone to tell me what I should wear instead of having to toil over it for 20 minutes. Oh, you know you do it too!
All that to say, I adapted this outfit from this pin and even though it's a bit out of my comfort zone, I'm really happy with the outcome!