This morning I woke up and noticed it was the second day in a row that the lights should be on during the day. It's super dreary and dark . . . like most of the winter here. So I thought, I'll wear something bright for a little holiday cheer! But I've hardly looked down at myself all day (so it's doing me no good) and I have no plans to leave the house (so it will do no one else good. Good thing I have this blog to make sure someone other than my dog gets to see how cute I am.

I'd also like to think that Bob is getting more cheerful because of my bright tangerine tank and turquoise necklace.
But you may notice I have a sweet pair of heels on! Yeah. These shoes hurt if I am standing for more than 45 minutes, but they're so cute! I wore them to a wedding a year and a half ago and have only worn them a handful of times since because they're so painful. However, I am so desperate to wear heels that I broke them out! Aren't they so cute! My little piggies are freezing though. And that is why I usually wear boots.
Bob just caught me. I had turned the heater up to 76.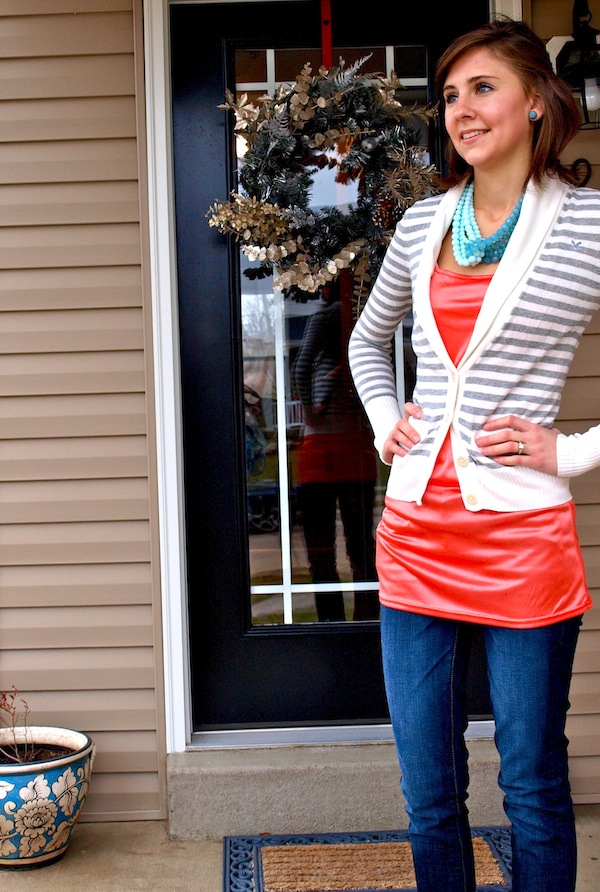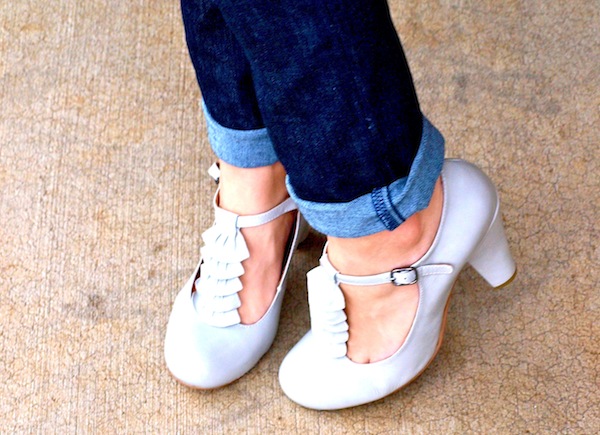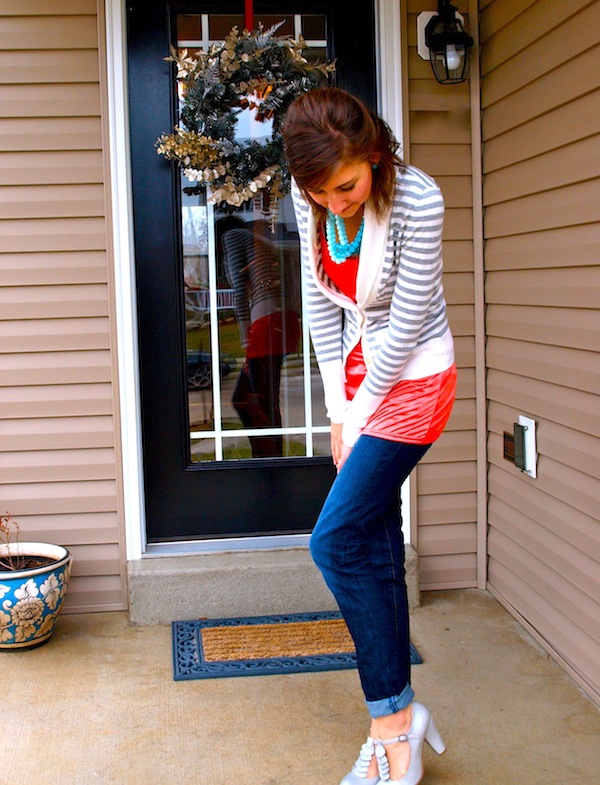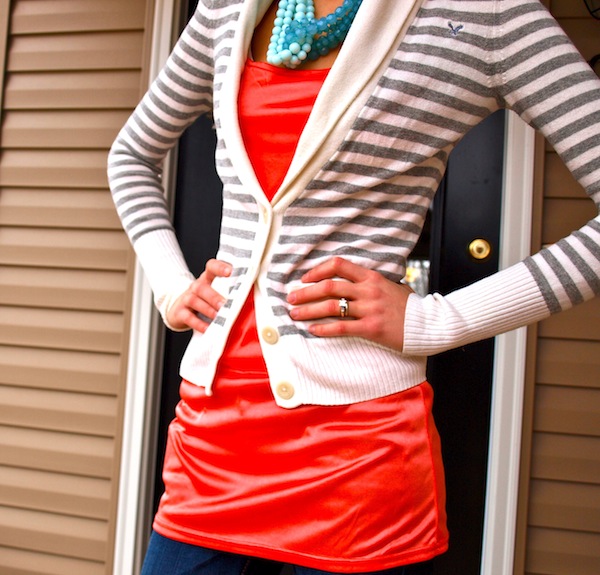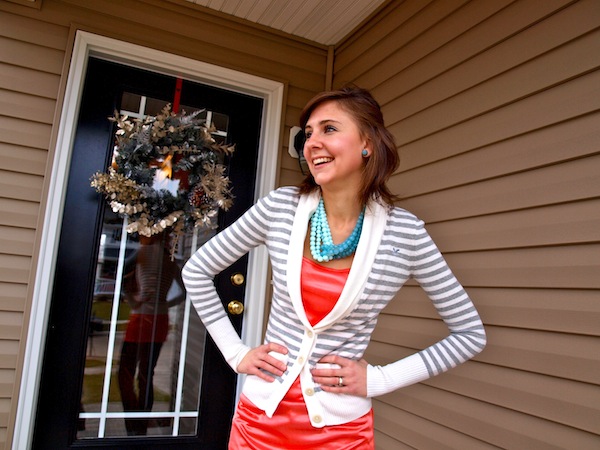 Tank: ?? Cut out of a sheer over shirt
Sweater & Jeans: American Eagle
Necklace: Charlotte Russe
Earrings: Urban Outfitters
Shoes: Steve Madden