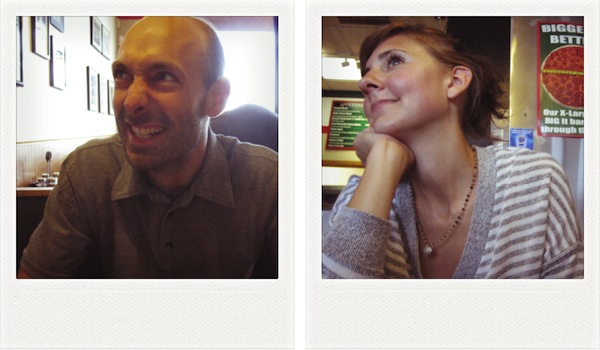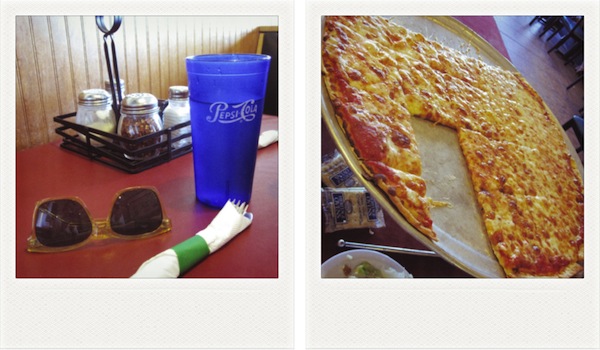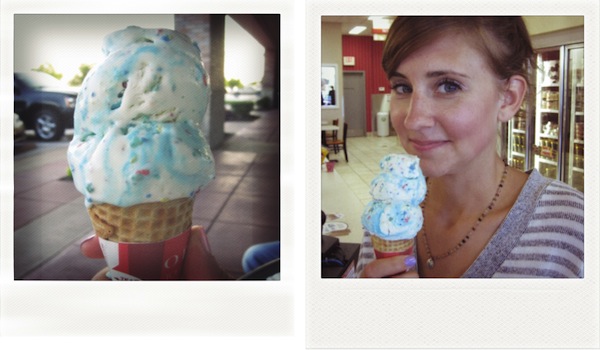 Top: Urban Outfitters (similar), Necklace: c/o Jenny Present
Bob and I got to go on a little date this week. I think low-key dates are always a fun surprise to the week. As you can see, we got pizza, ice cream and then (as you can't see) we went to a movie. The most fun part about it was just getting out of the house! We were at home, working, all day and I just get stir crazy if I have to stay home all day! That's the biggest thing I miss about my job was having friends at work and talking to lots of people everyday. Bob is totally a home body though. He can go a week before he starts to get antsy.
Speaking of quitting my job, I realized it's been almost a year since I started the blog! I don't know the exact date that I started it, so I'm deciding to celebrate on Monday. So, get your party hats ready.