Something So wonderful is happening. Skinny Jeans are no longer the only cool denim to wear!! Yea! Check out these looks straight from the runway (Derek Lam and Adam).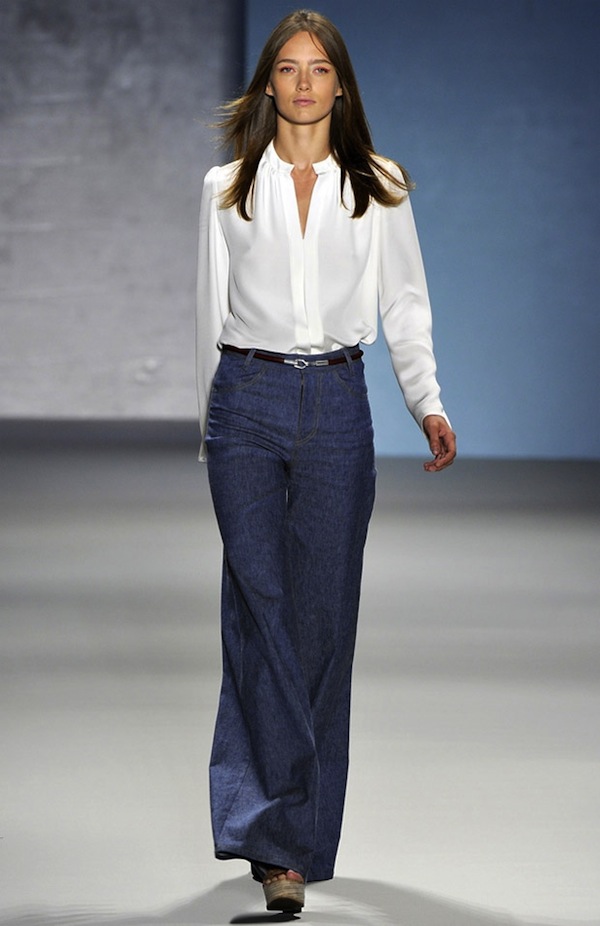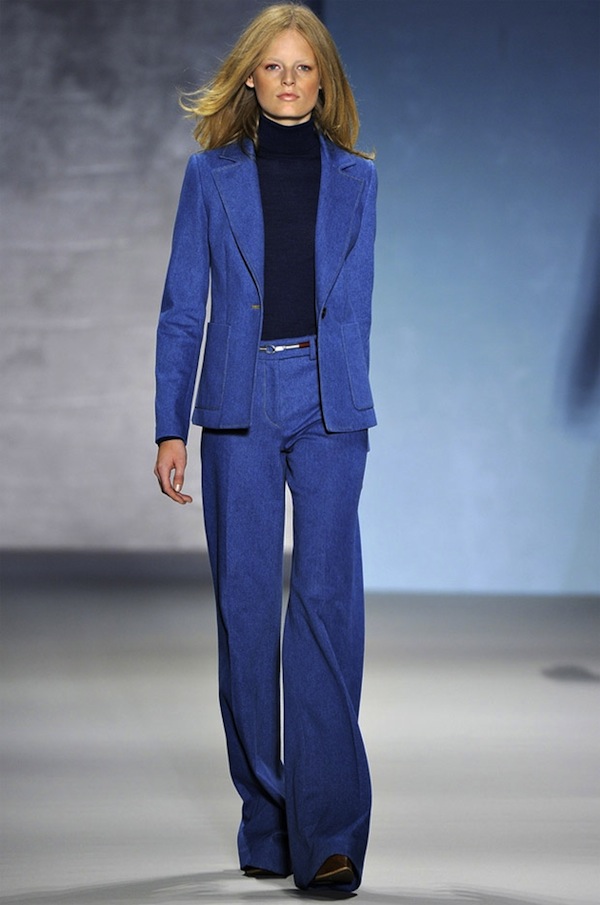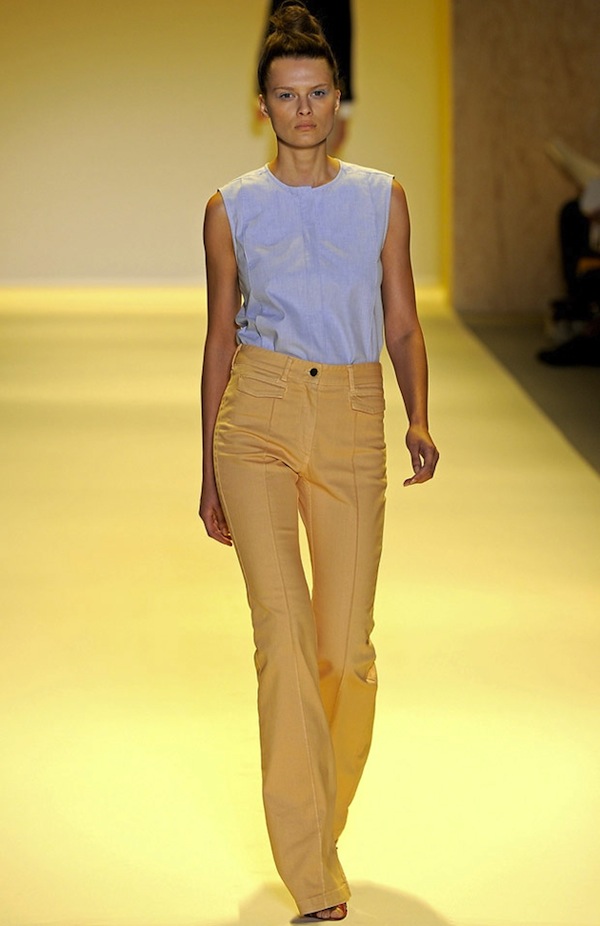 I found these images on The Sartorialist in November.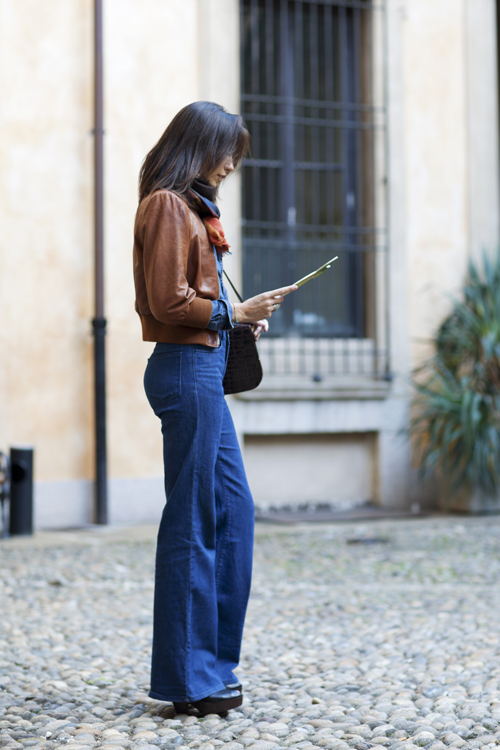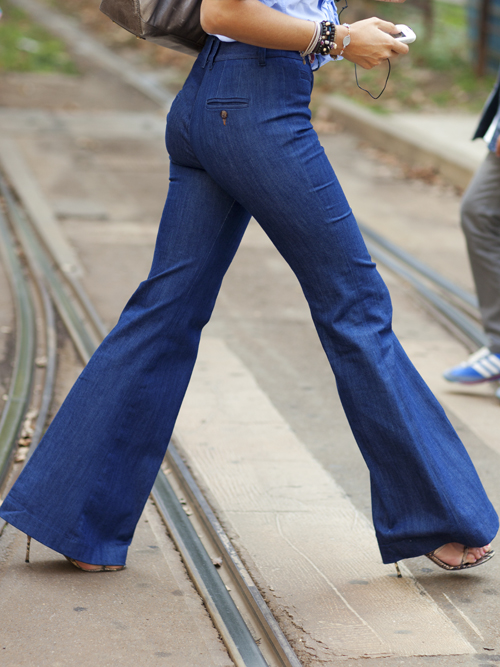 What I'm seeing is that these jeans are not meant to be long, comfy, boyfriend jeans. Rather they are to be used as trousers. They should fit your tushie and the top of your leg pretty well, and then flare from there. I'll wear them with chunky high heels although the skinny heels in the picture above are making me rethink the possibilities.
Here are some jeans that I've found that are more in my price range. I already have one pair from Gap
and I plan to get more.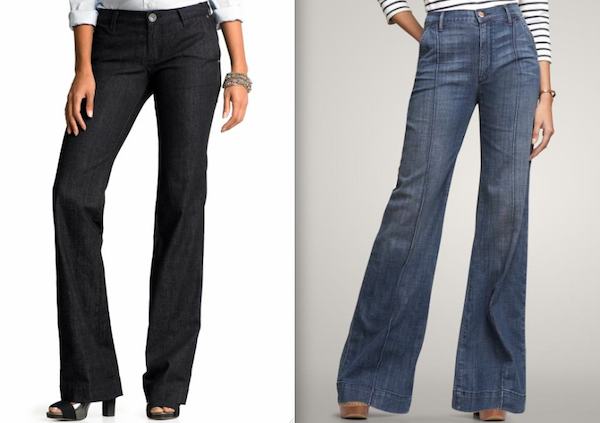 Banana Republic Trouser Jean | Gap Light Trouser Jean